Business & Economy
Three Whitman Faculty Join Academy of Management Journal Editorial Board
Three faculty members from the Martin J. Whitman School of Management have accepted invitations to serve on the editorial review board for the Academy of Management Journal (AMJ). The peer-reviewed AMJ is considered one of the top academic journals in business and management.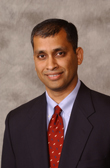 Ravi Dharwadkar, a professor of management, will begin his second term on AMJ's editorial board. Dharwadkar teaches the core undergraduate course in international business, Ph.D. seminars in organization theory and research methods. He was awarded Syracuse University's Teaching Recognition Award in 2003 and is a past recipient of the Whitman Teaching Fellowship.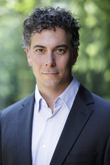 Denis Grégoire, an assistant professor of entrepreneurship, is a new addition to the AMJ editorial board. Grégoire joined Whitman in 2012 and currently serves on the Journal of Business Venturing review board, the Journal of Management Studies editorial board and the research committee in the Academy of Management's entrepreneurship division. The Academy of Management honored Grégoire as a 2011 IDEA Thought Leader, an award that recognizes the top three entrepreneurship studies for the previous year.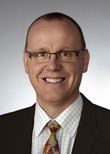 Johan Wiklund, a professor of entrepreneurship at Whitman, has also joined the AMJ editorial board. Wiklund has served on editorial boards of several highly regarded academic journals, including the Journal of Business Venturing, Entrepreneurship Theory and Practice, International Entrepreneurship and Management Journal, Journal of Management Studies and Small Business Economics. Among his many honors and achievements, Wiklund received the Entrepreneurship Mentor Award from the Academy of Management in 2011.
Dharwadkar, Grégoire and Wiklund join several other Whitman faculty already serving on prestigious management journals, including Associate Professor Kris Byron, a member of the editorial review board for the Academy of Management Review; Witting Chair in Entrepreneurship Thomas Lumpkin, also on the editorial review board for the AMJ; and Associate Professor Catherine Maritan, an associate editor for the Journal of Management.