Media, Law & Policy
Q&A with Professor Roy Gutterman: Balancing Privacy and National Security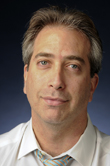 Recent revelations about the U.S. government's surveillance programs in counterterrorism have jarred the American public into a debate about privacy rights versus national security.
A former National Security Agency contractor employee, Edward Snowden, leaked information that the N.S.A. collects the phone records—including the numbers of both parties, call duration and location data—of millions of Verizon customers. Another N.S.A. program gathers emails, Internet search data and online chats of targeted people outside the United States from such major companies as Google and Facebook.
An expert in communications law, Roy Gutterman, an associate professor of communications law and newspaper and online journalism and director of the Tully Center for Free Speech at the S.I. Newhouse School of Public Communications, discusses some implications, similar cases and why we might want to pay attention.
Q: Should the average citizen be concerned about these N.S.A. surveillance programs?
A: It's still sort of hard to tell whether regular people need to be overly concerned that the government is going to be tapping into their emails or their cell phone conversations. Of course the technology exists that the government can, but it's really hard to tell at this point.
It sounds mostly like what they've been doing is searching metadata—or large caches of data. The government said they are not going after the content, just looking at the broad information.
From a civil liberties standpoint, it's certainly disturbing to hear that the government might be engaged in all sorts of domestic surveillance. There's always been sort of a hands-off approach to citizens by the government until and unless there's probable cause that a law has been broken, in which case the government would get a warrant and judicial approval to conduct surveillance.
Q: Some people believe Edward Snowden is a hero; some think he's a traitor. Why is he/this situation so polarizing?
A: The public is always skeptical about motive when somebody comes forward. People question whether there's a financial interest or a broader personal interest, or is this just a way to become a celebrity.
There's also a segment of the population that views this as anti-American and possibly jeopardizing national security. I'll acknowledge that is a concern. We have to balance that in the discussion and that this is important information the public does need to know about.
Q: Are there comparisons here to others who have been involved in revealing government secrets, such as Daniel Ellsberg [who leaked the Pentagon Papers in 1971] and Bradley Manning [a U.S. Army soldier accused in 2010 of leaking classified materials]?
A: There's a definite comparison to Manning, with the type of data, the way it was done and even down to their bios. Both are young, tech-savvy guys who seem to have some sort of dissatisfaction not only with their jobs but with their place in society. They've decided to take substantial risks to reveal information that they probably shouldn't reveal.
The data that Dan Ellsberg revealed was more of a historical context rather than contemporaneous data, and there's also 40 years of technological differences too. What would Daniel Ellsberg do today if he had access to massive amounts of computerized digital data? This recent case is a little different than taking briefcases of documents to a photocopier in the middle of the night for weeks on end.
Q: What should people be paying attention to as this story plays out in the coming weeks and months?
A: The public needs to be aware of what the government is doing. We've always had a concern that the government might be doing things they shouldn't, going back to J. Edgar Hoover and his FBI G-men. There has been surveillance and there probably always will be. It is just a matter of how intrusive the surveillance is and how many innocent people are affected.
This is also a prime example of some of the problems with the outsourcing of our national security. Maybe the government needs to first start looking at how it protects things, such as secrets or data, before it starts punishing people who break secrecy laws.
Q: What have you found particularly fascinating in regard to freedom of speech and privacy issues?
A: The level of what's all going on behind closed doors that the public doesn't know about is extremely fascinating.
And these cases force us to re-evaluate what we consider private. When you're on Facebook, Gmail or browsing the web, people are watching you—whether it's the government, advertisers or hackers. We've sacrificed a lot of our privacy for the facility to be part of the cool kids' club on Facebook.
We all operate on a level of trust when we go online—that the site where you do your shopping isn't going to be corrupted, your data is not going to be hacked and your identity is going to be protected. We all take this stuff for granted until there's a breach. And it's not that difficult to have a breach.