Film Students to Study with Famed Directors at International Filmmaking Academy Inaugural Program
Tian Guan and JuneKyu Park (Q), second-year graduate students in the film program of the Department of Transmedia in the College of Visual and Performing Arts (VPA), have been selected to participate in the inaugural year of the International Filmmaking Academy (IFA) in Bologna, Italy. Guan and Park will study from June 29-July 19 with two master teachers and acclaimed directors: Bernardo Bertolucci and Abbas Kiarostami.
Created by famed Italian film producer/director Gian Vittorio Baldi, the IFA's goal is to bring some of the world's leading filmmaking professionals together with advanced graduate and post-graduate film students for a series of intensive master class workshops. The IFA was formed in December 2012 by representatives from 16 of the world's best film schools from 16 countries, with SU the sole representative of the United States.
The first workshop will be attended by a select group of students from seven countries, including Canada, the Czech Republic, Ghana, Hong Kong, Italy, Korea and the United States. The program will include participation in the famed Cinema Ritrovato, a renowned festival of classic film with a 26-year history. Owen Shapiro, VPA's Shaffer Professor of Film, was selected as vice president of the IFA and will be working with Baldi in the organization and operation of the workshop.
Bertolucci has directed films since 1962 and won numerous awards, including Best Picture and Best Director Oscars for "The Last Emperor." He received numerous nominations for other films, including Oscar nominations for "Last Tango in Paris" and "The Conformist."
Kiarostami is Iran's most noted director, having received the Palme d'Or at the Cannes Film Festival for "Taste of Cherry." In addition to Cannes, he has won or been nominated for numerous awards at festivals in Chicago; Locarno, Switzerland; Montreal; San Francisco; Sao Paulo; Venice; Toyko; and others.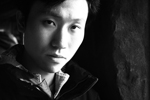 Guan is a 2007 graduate of the Central Academy of Drama in Beijing. As an undergraduate, he consistently won scholarship awards to attend the highly selective Drama Academy. From 2007-2010 he was the lead actor and director of four directing works and 12 acting works that were selected to perform to the public at the Central Academy of Drama. In 2010, he served as assistant director for the feature film "Shy," directed by VPA film alumnus Huayu Xu G'00 and filmed in Xi'an, Shaanxi, China.
Guan's background is based in his work as an actor, director, scriptwriter, cinematographer, photographer and production coordinator for numerous Chinese theater productions. He has also worked in Beijing as a designer and photographer for Guyeer Studio and as an assistant designer for New Picture Edko Films. He served as an instructor at Tsingdao University and is currently a teaching assistant in film at VPA. Since 2012, he has served as managing director of the University Movie Cooperation's New York region, a union of Chinese college film students from the United States, Hong Kong and the China mainland.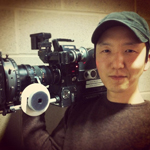 Park is a 2010 graduate of the film program at Yong In University, Gyounggi-do, South Korea. He also received a certificate in screenwriting from the Korean Screenwriters Association. He served in the Republic of Korea Air Force and has worked as an editing assistant for the Seoul Animation Center, where he was responsible for monthly screenings in its Short Animation Festival.
Since 2012, Park has served as a production workshop teaching assistant in VPA's film program. He is the winner of numerous filmmaking grants and awards for screenwriting, production and editing, including the Best Experimental Short Prize at the Denver Underground Film Festival in 2011, and festival awards in India; Japan; Korea; Kuala Lumpur, Malaysia; and Syracuse. He also served as a project coordinator for the Syracuse International Film Festival 2012 edition.
For more information about the IFA, contact Christine Fawcett-Shapiro at 315-445-0692 or Owen Shapiro at 315-395-3773.