Senior Class Barbecue on the Quad
A final cookout on the Quad was held for members of the Class of '13. The Senior Barbecue is a tradition on the SU hill, sponsored by Alumni Relations, the SU Alumni Association, and the Traditions Committee.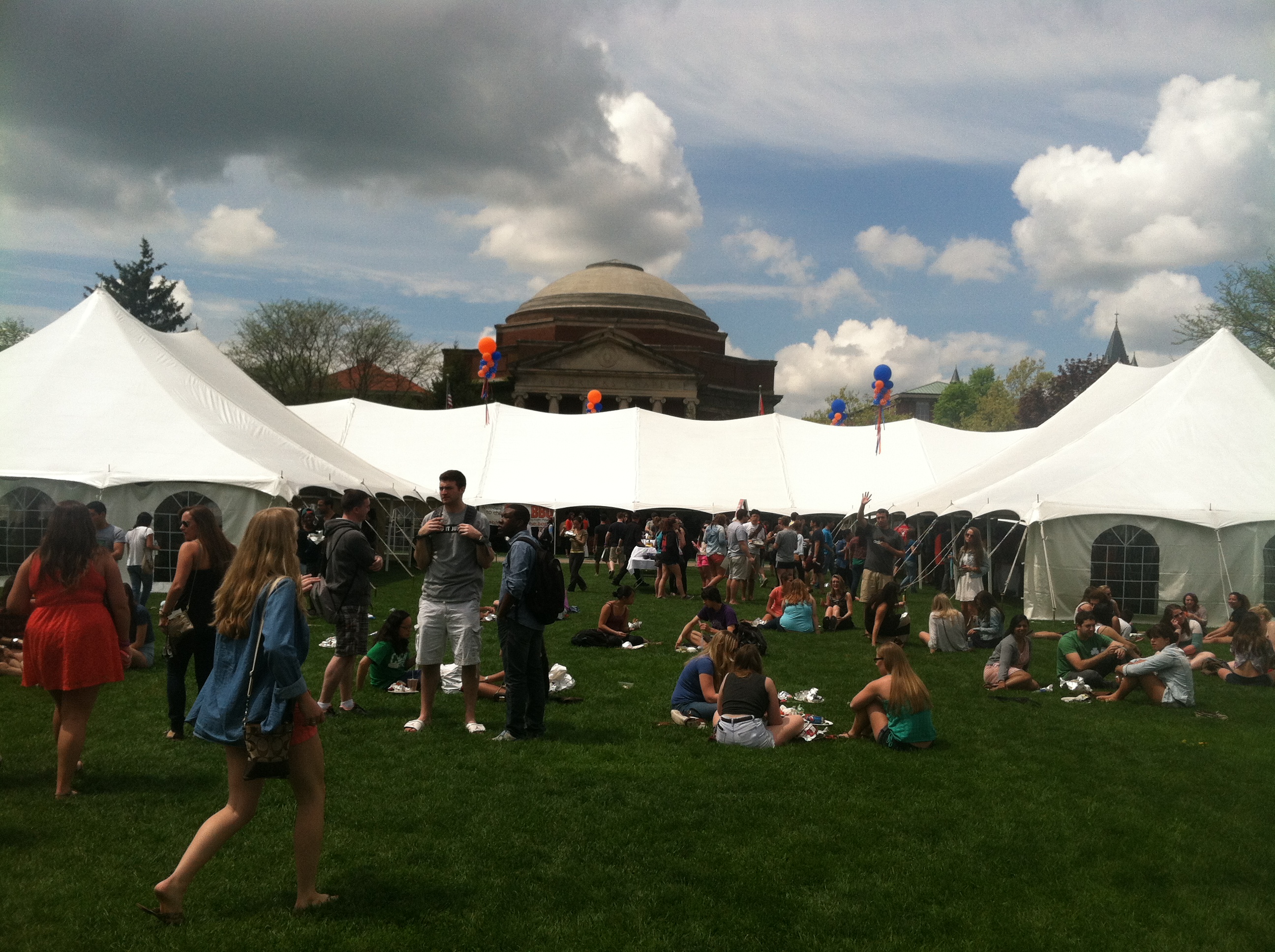 Students dined on hot dogs, hamburgers and apple slices, and washed it down with juice packets (orange, of course).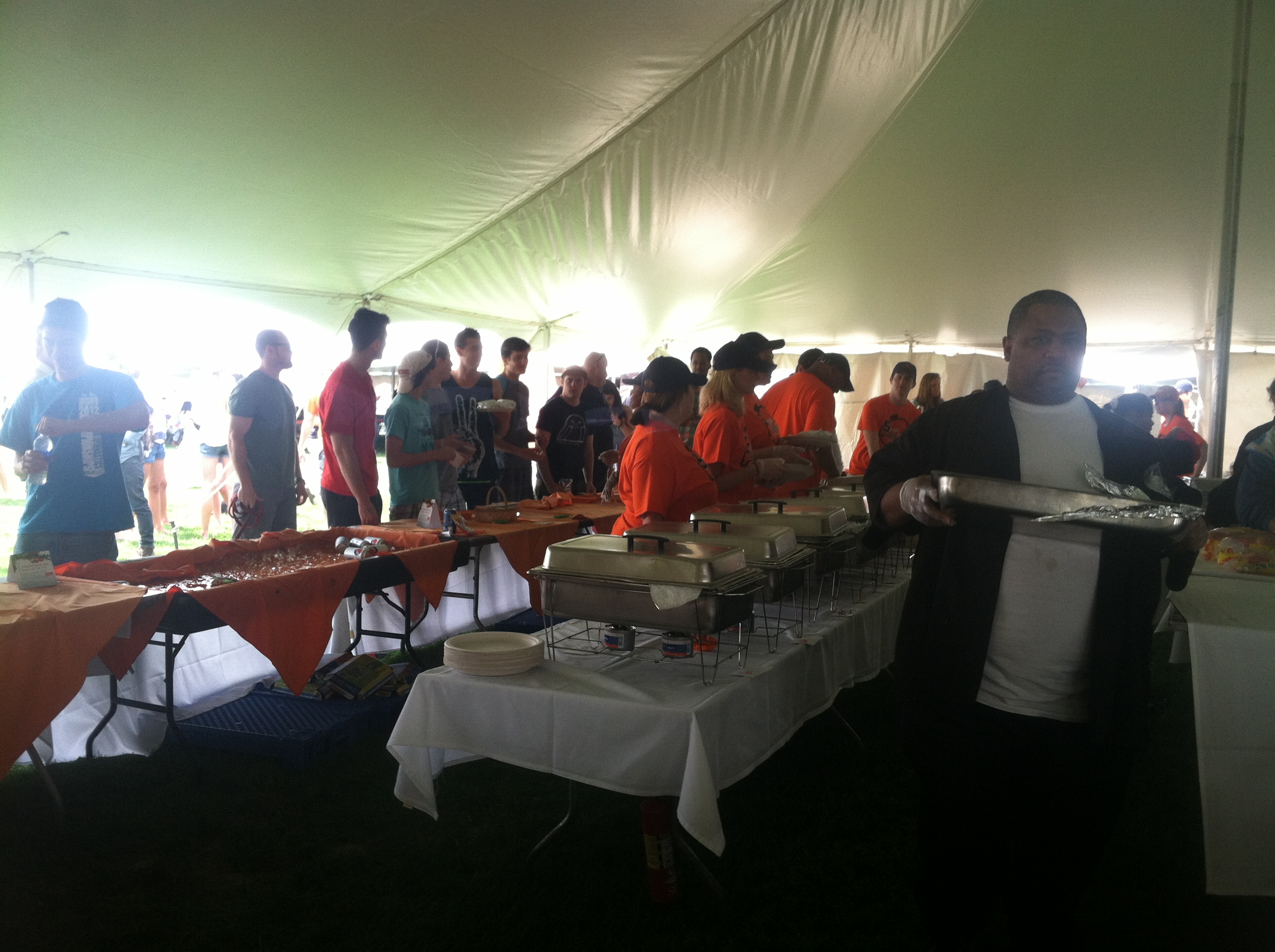 Music blared from beneath one tent, and a photo booth was available to allow seniors to capture the memories.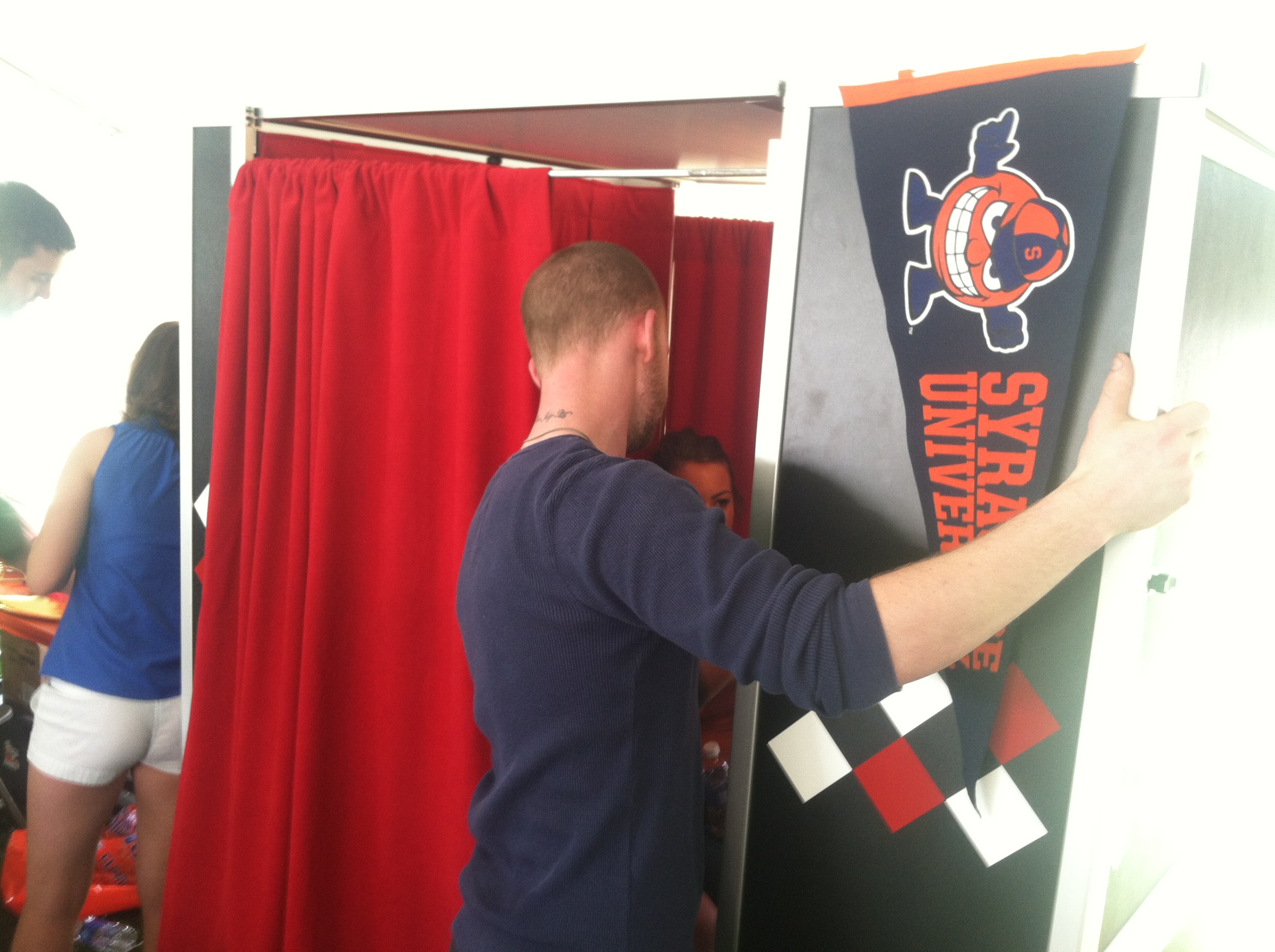 Along with lunch, a popular item at the Senior Barbecue was ice pops, which were going fast in the warm spring sunshine.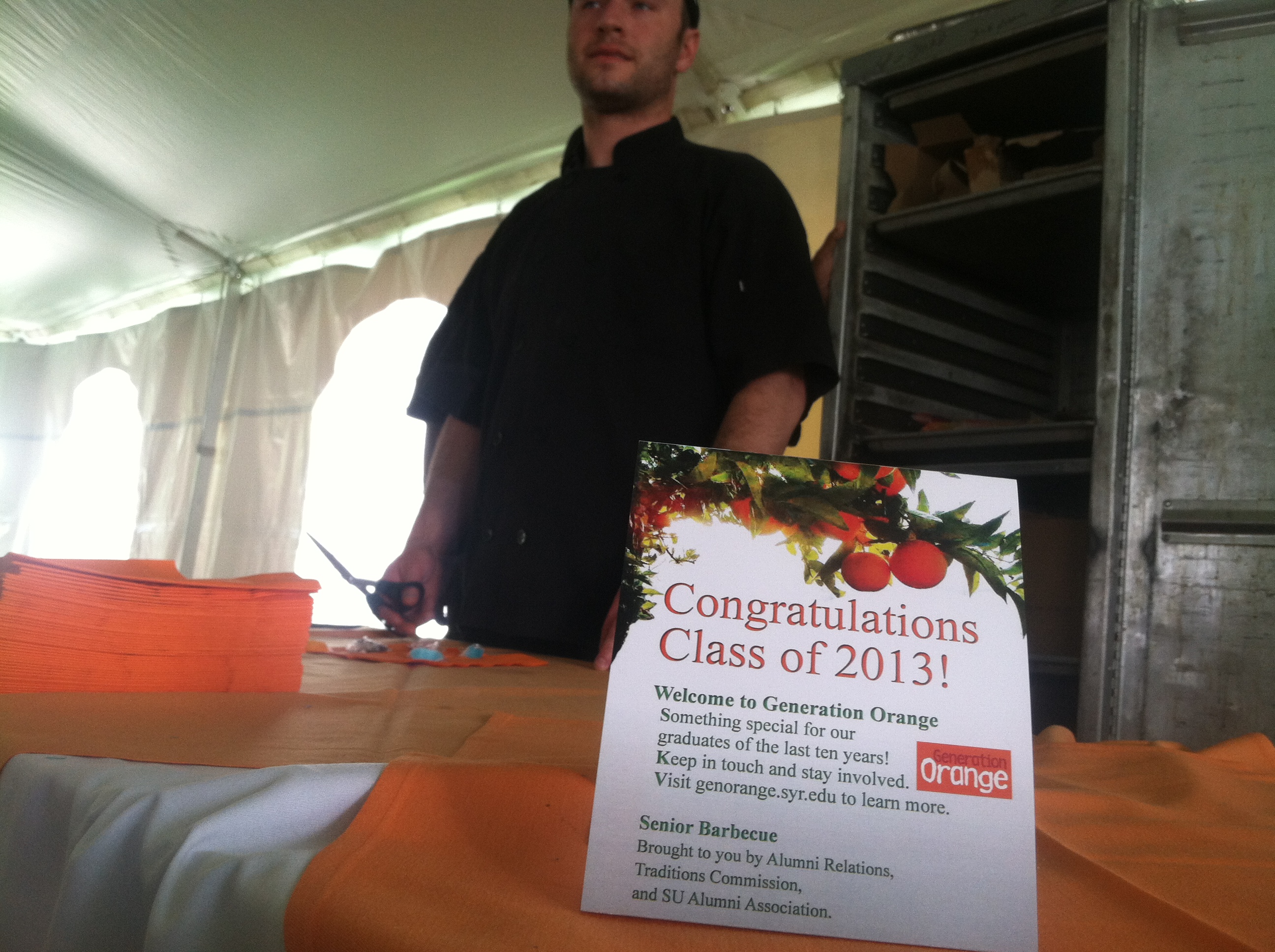 All in all, it was a chance to unwind, take some final photos and prepare for the convocations and Commencement ceremonies.