Departure Day for Students
U-Haul trucks, moving vans, SUVs or just about any other kind of vehicle used to transport the contents of a college dorm room were highly visible on campus this week. With their final exams behind them, students are departing campus in a variety of ways, many of them with parents and siblings helping out.
Cars were packed to the rooftops with bedding, books and small refrigerators. "We've got a five-hour drive back to Long Island," said one tired mom, helping her son fit a year's worth of items into the back of a small SUV. "If we leave now," she said, "we may be able to beat the evening rush hour."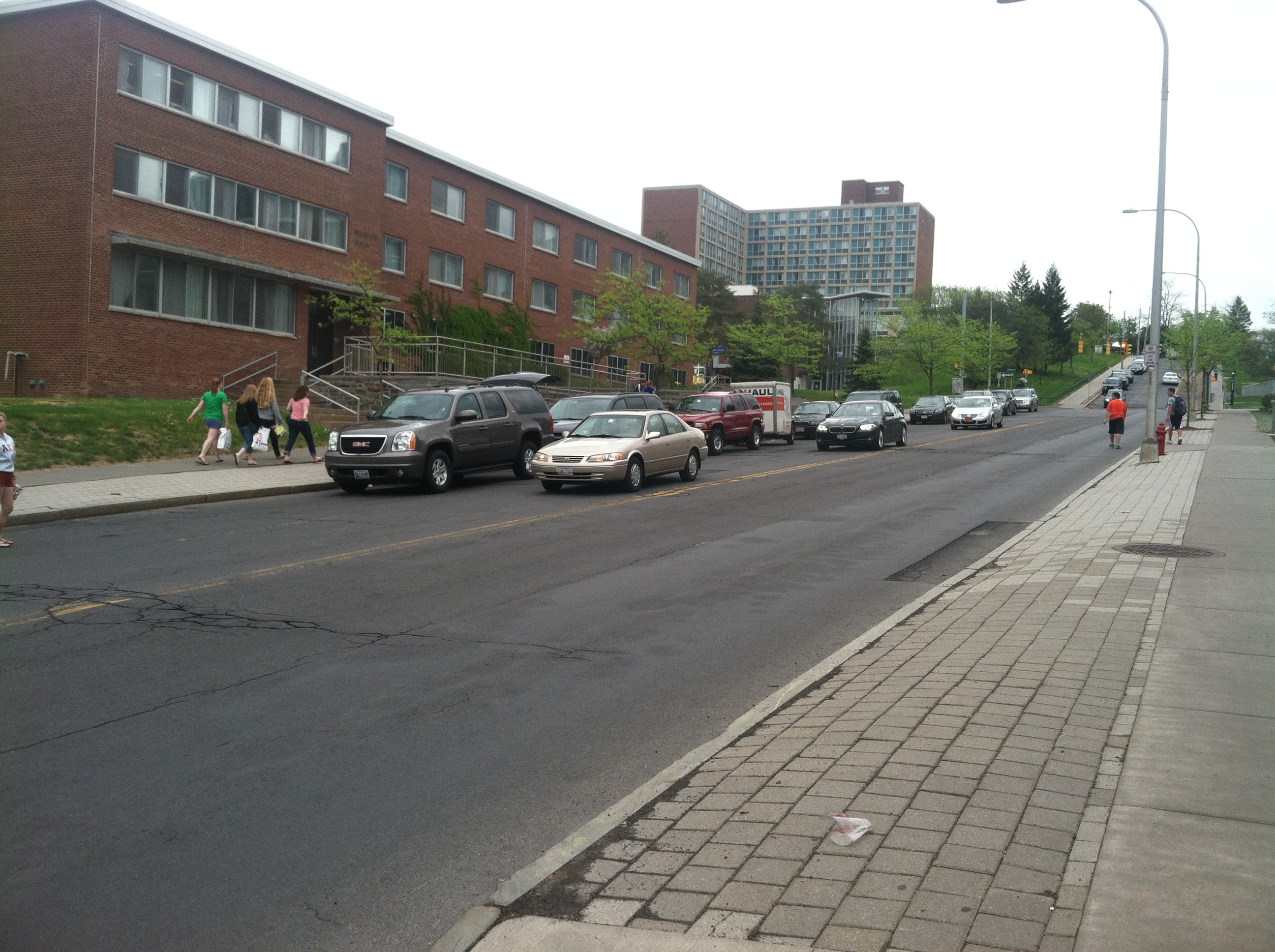 Most of the roads in front of campus dorms were lined with cars, with hatchbacks open. Anything with wheels was in high demand, as students and their helpers played the role of moving company. But not everyone is leaving today.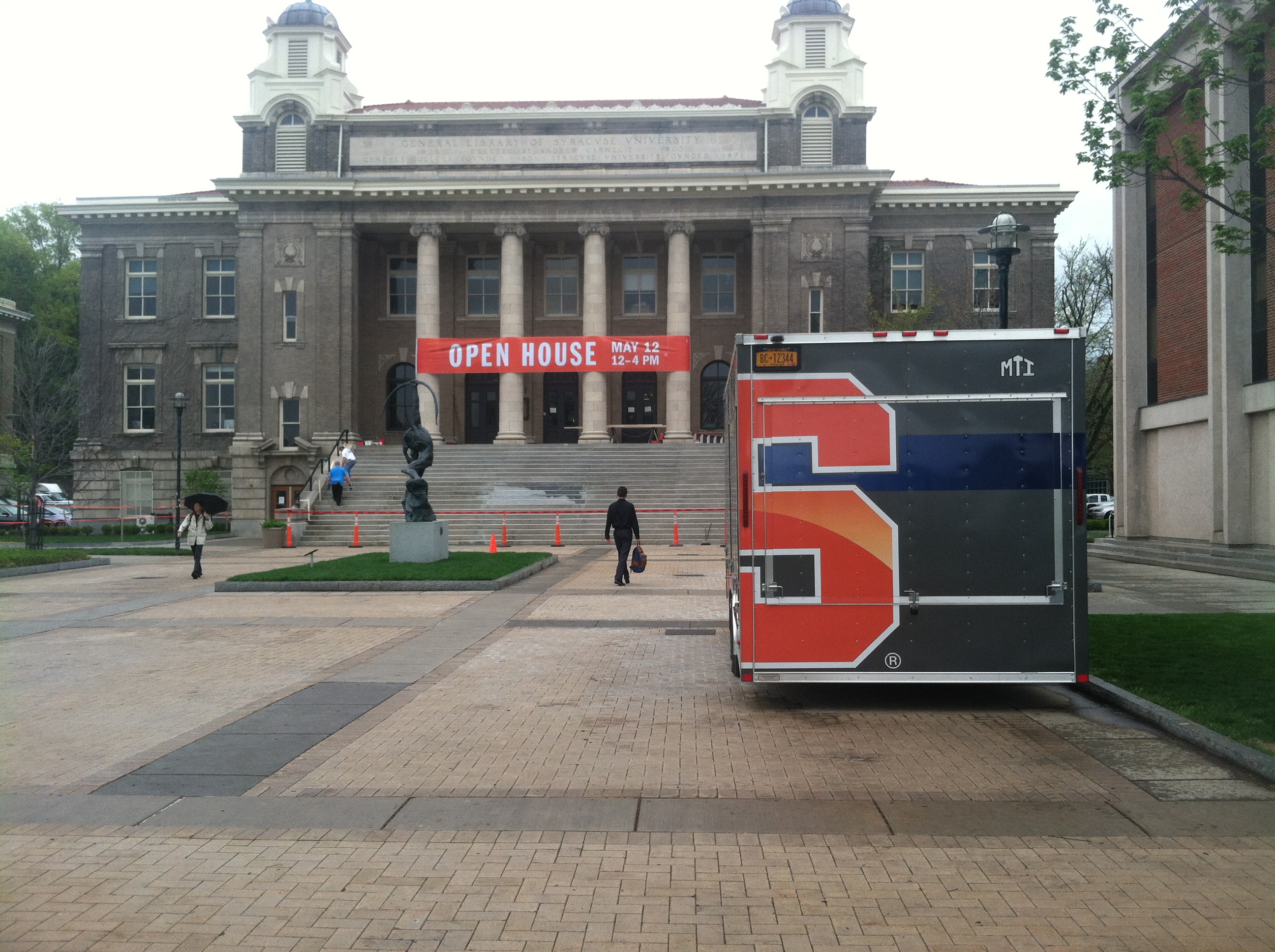 The Quad bustled with preparations for this weekend's convocations and Commencement.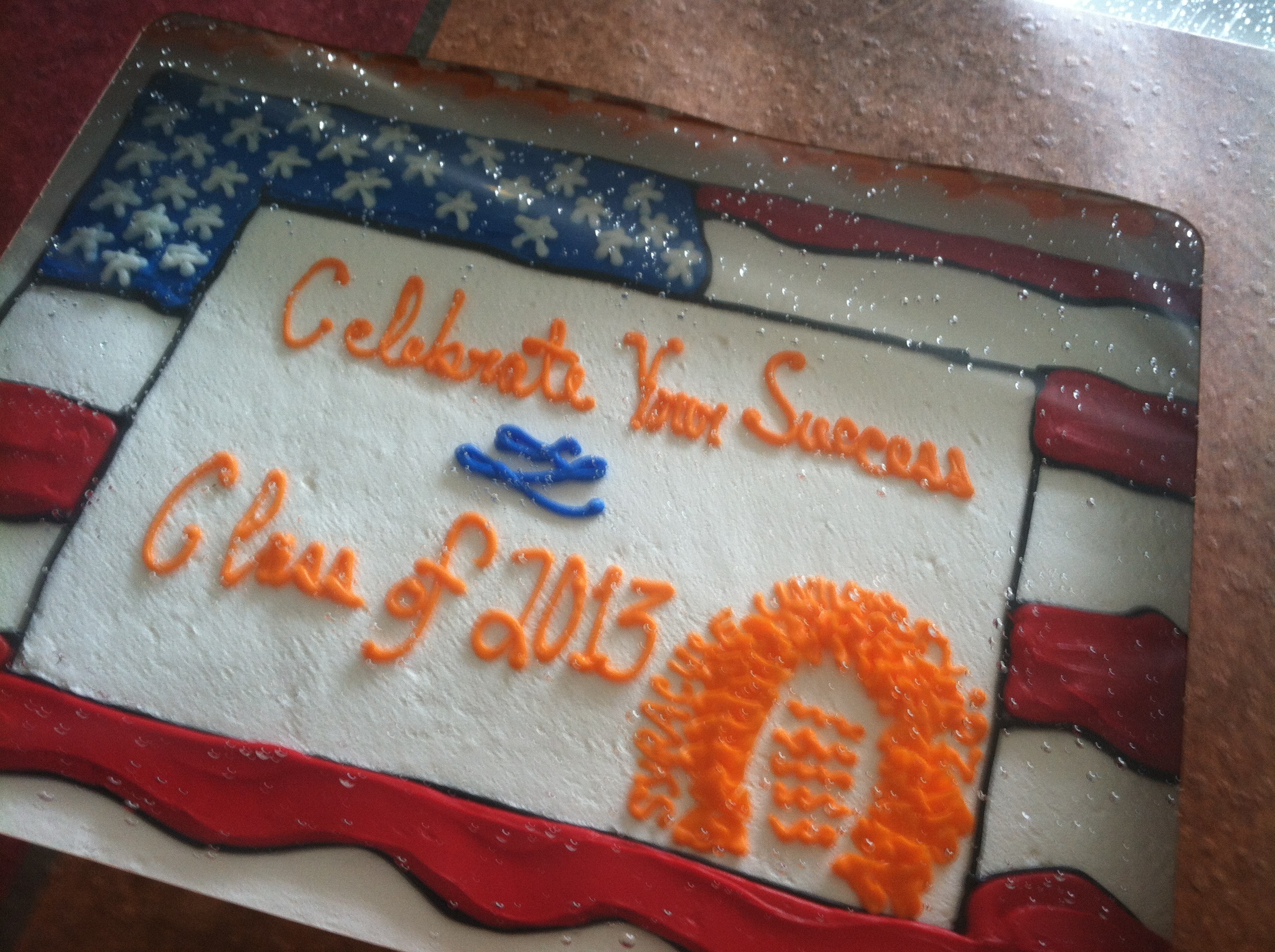 Along with tents set up for the parties in the center of campus, a large sheet cake was waiting for the celebrations to begin. Truly a sweet ending to the semester, and four years of college.