Architecture Appoints Jean-François Bédard Chair of Graduate Programs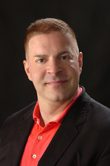 The School of Architecture has announced the appointment of Associate Professor Jean-François Bédard to the position of chair of the school's graduate programs, effective July 1. Bédard has taught at Syracuse since fall 2005 and was awarded tenure in May 2013. In spring 2012, he was honored with a Meredith Teaching Recognition Award for his significant contributions to teaching at the school.
Bédard is an architectural historian specializing in the theory and practice of French architecture during the 18th century. His teaching has focused on the social rituals and political values of court society in relation to architecture, decoration and ornament. He has investigated the parallels between rhetoric and architectural design, the invention of the modern architect and the interrelationship between architecture, ornament and fashion in the "spectacular" politics of the Ancien Regime.
From 1991–1995, Bédard was assistant curator in the Department of Prints and Drawings at the Canadian Centre for Architecture in Montreal.
"I am very pleased that Professor Bédard has accepted the school's invitation to serve as the next chair of the graduate program," says interim dean Randall Korman. "His distinction as a teacher and scholar will certainly come to bear as his vision for the growth and development of the graduate programs evolves. We are fortunate to have him serve in this new role."
"I am grateful for this exceptional opportunity and for the trust interim dean Korman and incoming dean Speaks have placed in me" says Bédard. "I look forward to providing leadership to the program and continuing to foster the ideas inspired by my predecessors. Under Dean Speaks' leadership, I hope to expand the reach and the breadth of our graduate programs. My goal is to equip future practitioners with the disciplinary skills, technological knowledge and broad world view required to practice architecture today."
Bédard received bachelor of architecture and master of architecture degrees from McGill University, Montreal. He completed doctoral studies in 2003 at Columbia University. His dissertation centered on the domestic work of the French architect Gilles-Marie Oppenord (1672-1742), a pre-eminent figure of the French Regency.
Bédard has developed aspects of this research as a J. Paul Getty Postdoctoral Fellow in the History of Art and the Humanities, a visiting scholar at the Canadian Centre for Architecture in Montreal and a visiting scholar at the Institut d'histoire de l'art in Paris.
His "Decorative Games: Ornament, Rhetoric, and Noble Culture in the Work of Gilles-Marie Oppenord" (University of Delaware Press, 2011) traces the importance of noble rituals in the creative process of a court architect such as Oppenord.
Bédard follows Francisco Sanin, chair of graduate programs, since fall 2010. Sanin played an instrumental role in expanding the scope of the program to include urban issues on a global scale through short-term travel studios, student participation in international design competitions and providing students opportunities to engage with such internationally renowned practitioners as Teddy Cruz, Jing Liu and Florian Idenburg (SO-IL), Pier Vittorio Aureli and Martino Tattara (DOGMA), and Ana Džokić and Marc Neelen (STEALTH).
A recent collaboration with UPSTATE: at Syracuse Architecture brought architects Axel Timm and Andreas Krauth of Raumlabor Berlin to Syracuse to design and build a mobile "monster truck" multi-use structure for the community.
"Under Professor Sanin's three-year stewardship," says Korman," applications to the the M.Arch I program have increased dramatically, along with enrollments. The quality of the entering students has improved and the range of programming has widened to include workshops, symposia, exhibitions and special guest speakers enriching the academic and social life at Slocum."
Sanin, who steps down this summer, will take a leave from the school to pursue a range of global projects. He will be lead designer for a series of urban design strategies in the towns of the state of Antioquia in Colombia (Sergio Fajardo, Governor).
Additionally, at the invitation of Jorge Perez Jaramillo, director of urban planning in Medellin, Sanin will document the city's intellectual history and urban transformation over 30 years. In Mexico, Sanin is the urban designer for the area surrounding the Universidad Tecnologico de Monterrey. Working in collaboration with Iroje Architects and Planners (Seoul, South Korea), Sanin is working on a master plan for the city of Pingdu, China. Sanin was also selected by Seung H Sang as consultant to a new urban development in Seoul, one of the last informal settlements in the city.