'Who Cares About Kelsey?' Screening and Discussion with Filmmaker, Star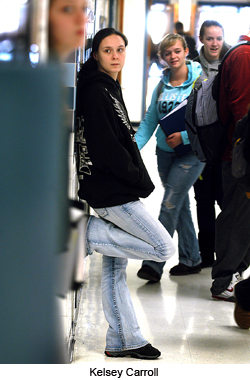 Somersworth High School student Kelsey Carroll has one goal—to graduate. However, as a freshman in her New Hampshire school notorious for its high dropout rate, Carroll failed to earn a single academic credit. Carroll also carries with her a diagnosis of ADHD, a history of emotional and substance abuse, and the physical scars of self-mutilation, and is by her own admission, "not a nice person" to be around. The odds seem stacked against her.
Award-winning filmmaker Dan Habib has created a new documentary film, "Who Cares About Kelsey?," which follows Carroll during her senior year of high school. The film will be shown on Monday, April 15, at 4 p.m. in the Hergenhan Auditorium of Newhouse 3.
Following the film, Habib and Carroll will be present for discussion with the audience. The film is open-captioned, and CART service will be provided for the discussion. This event is free and open to the public, and is sponsored by the Syracuse University School of Education's Landscape of Urban Education Lecture Series.
"Who Cares About Kelsey?" explores Carroll's turbulent life at school and home, looking at her academics, friendships, family and relationships. After Carroll's freshman year, her school implemented reform to reduce the dropout rate and improve the school climate. As a result, in her senior year, we see Carroll work with a support team of teachers and counselors to assist her in making a better path for her future.
This film is, first and foremost, the story of one young woman and her struggle to succeed. However, it addresses such critical questions as, can emotionally disabled kids overcome their circumstances to succeed? And, what would American education look like if there were supports in place for all "problem kids"?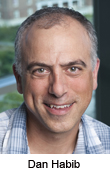 Habib, who also created "Including Samuel," is the filmmaker in residence at the Institute on Disability at the University of New Hampshire. Habib's films have been screened at universities, national conferences and independent theaters, and have been used as a catalyst for inclusive education across the country and internationally.
"Including Samuel" was broadcast nationwide on public television stations in fall 2009 and was nominated for an Emmy in 2010. "Including Samuel" has also been featured on NPR's "All Things Considered" and "Good Morning America" and won the Positive Images in Media award from TASH, an international group committed to the full inclusion of people with disabilities. The DVD is now available with 17 language translations. "Who Cares About Kelsey?" was recently featured in Education Week and has been screened at 10 film festivals, winning "Best Feature Film" at the Lights. Camera. Help. Film Festival.