Health & Society
SU Wellness Week to Kick Off April 15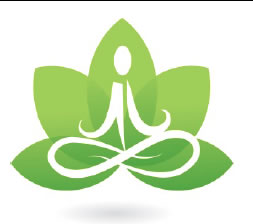 Syracuse University's second annual Wellness Week, presented by Health & Wellness Promotions in the Division of Student Affairs, and in sponsorship with Tops Friendly Markets, will kick off Monday, April 15.
A variety of campus departments and student organizations have collaborated on this year's "Celebration of Wellness." Students, faculty and staff are invited to participate in the week's fun, feel-good educational activities.
"The purpose of Wellness Week is to highlight the many programs and services SU offers to improve student and employee well-being in a fun way," says Katelyn Cowen, health and wellness promotions specialist. "This is also a great opportunity to try something new."
The week will begin with a 5K Run/Walk and the Monday Mile organized by Recreation Services, IFC, UNICEF and Healthy Monday Syracuse. On Wednesday, April 17, a Health and Wellness Expo will take place in Flanagan Gymnasium to provide the University community with access to the most distinguished local organizations that spotlight healthy products and services. A student favorite from last year's Wellness Week, "Paws for Stress Relief," will return Thursday, April 18, on the Quad. The #BEWise campaign will close Wellness Week 2013 on Friday, April 19, with a BE-BQ on the Quad.
Other activities are yoga classes and a Tai Chi demonstration on the Quad, meditation habitats, a showcase by the Orange Pulse Dance Troupe and Laugh in Peace, a nationally acclaimed comedy act, at Hendricks Chapel.
For a full schedule of events with details, visit suwellnessweek.syr.edu. For additional questions, contact Cowen at kucowen.syr.edu or 315-443-3514.
Wellness Week Schedule of Events
Monday, April 15
5K Run/Walk and the Monday Mile
5-6 p.m., Quad
In-person registration 3-4:45 p.m. on the Quad or online at recreationservices.syr.edu/_documents/wellnessweekrunregistration.pdf
Tuesday, April 16, 2013
Yoga Classes
noon-12:30 p.m. and 5-5:30 p.m., Quad (in Ernie Davis studio in case of rain)
Tai Chi Demonstration
2-2:30 p.m., Quad
Meditation Habitats
All day, Quad
Wednesday, April 17, 2013
Health and Wellness Expo
11 a.m.-3 p.m.; Flanagan Gymnasium
Mindful Eating
6-7 p.m.; Hendricks Chapel
R.S.V.P. to ljfeinsr@syr.edu
Thursday, April 18, 2013
Paws for Stress Relief
11 a.m.-2 p.m., Quad
Orange Pulse Dance Show
8-10 p.m.; Goldstein Auditorium
Friday, April 19, 2013
Laugh in Peace Performance
3:30-5 p.m, Hendricks Chapel
BE-BQ
5-9 p.m., QuadFacebook
Event Page: www.facebook.com/events/100402740154592/?fref=ts