SU Professor George Saunders Named One of TIME Magazine's TIME 100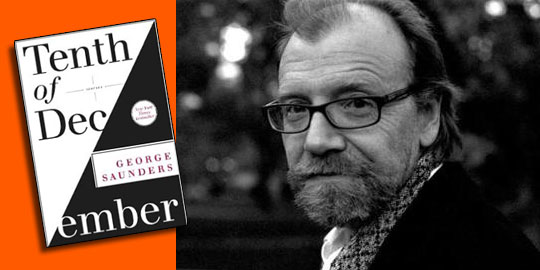 TIME's annual list of the 100 most influential people in the world
TIME named George Saunders G'88, professor of English in Syracuse University's College of Arts and Sciences, to the 2013 TIME 100, the magazine's annual list of the 100 most influential people in the world. The full list and related tributes appear in the April 29 issue of TIME, available on newsstands and tablets on Friday, April 19, and now at time.com/time100.
The list, now in its 10th year, recognizes the activism, innovation and achievement of the world's most influential individuals. As TIME Managing Editor Richard Stengel has said of the list in the past, "The TIME 100 is not a list of the most powerful people in the world, it's not a list of the smartest people in the world, it's a list of the most influential people in the world. They're scientists, they're thinkers, they're philosophers, they're leaders, they're icons, they're artists, they're visionaries. People who are using their ideas, their visions, their actions to transform the world and have an effect on a multitude of people."'
Saunders is the author of four collections of short fiction, including The New York Times bestseller, "Tenth of December" (Random House, 2013); a volume of essays; a novella and a novella with illustrations. He also serves on the faculty of the college's top-ranked M.F.A. Program in Creative Writing, celebrating its 50th anniversary.
Earlier this month, Saunders was selected to receive the prestigious PEN/Malamud Award for excellence in the art of short fiction. He has won the National Magazine Award for fiction four times and, in 2006, was named both a MacArthur and Guggenheim fellow.
On Saturday, May 13, Saunders will address bachelor's degree candidates and their families at The College of Arts and Sciences' convocation in SU's Carrier Dome.
"George Saunders is an original thinker whose work has re-energized the short-story art form," says College of Arts and Sciences Dean George M. Langford. "His rapport with students and his dedication to the college's creative writing program have made him a valued member of our faculty. His brilliance is to be emulated."
Follow @TIME for updates about the list on Twitter and at Facebook.com/TIME.
Hashtag is #TIME100