Q&A with Ryan Williams: Sequestration Impact on Federal Financial Aid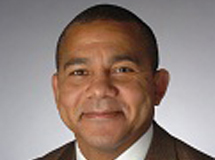 With no compromise in place between Congress and the White House to control the federal deficit, the automatic spending cuts that have been looming for months were put in place as of March 1. The cuts, also known as sequestration, are slowly being felt by government agencies and programs, including various federally funded financial aid programs. Ryan Williams, associate vice president for enrollment management and director of scholarships and student aid, discusses the effects of sequestration and how the University has responded to lessen the impact.
Q: How will sequestration impact SU students who receive federal financial aid (work study, federal loans, grants, etc.)?
A: The sequestration has minimal direct impact on our students. For the most part, SU is subsidizing our aid packages to make up for the losses.
The Supplemental Educational Opportunity Grant (SEOG) allocation to the University has been reduced by 8.2 percent, or about $193,000. The University is going to increase its grant allocation out of its endowment or out of operating funds. We're basically just going to replace it.
The Federal Work-Study program allocation has also been reduced by 8.2 percent, or about $167,000. The University is also going to be replacing that amount and has changed the institutional/federal split from 50 percent/50 percent to 60/40. Departments that hire federal work-study students are going to increase the amounts they spend individually as opposed to the amount being spread across the university.
With the Federal Stafford Loan [for undergraduates], there is a potential increase in the origination fee. The law would raise the 1 percent origination fee for unsubsidized Stafford student loans to about 1.1 percent of a total loan. PLUS loan [for graduate students and parents] fees would rise slightly, from about 4 percent to about 4.3 percent of a total loan.
This increase in fees would be additional dollars the families would lose as these fees would go directly to the federal government for originating the loan. For example, a senior who borrows an unsubsidized Stafford loan for $2,000 would have in the past paid $20 for the origination fee; now they will pay $22.
Parents who borrow, for example, $10,000 in a PLUS loan would have paid about a 4 percent origination fee—or $400. Now that same family or student that borrows $10,000 is going to pay 4.3 percent or $430. It's small, but it's chipping away here and there.
The minimal impact primarily is going to be around the TEACH grant, which was reduced by about 12 percent. The grant is awarded to students who are going into teaching and reduces out-of-pocket dollars for the student and family. The maximum amount used to be $4,000 for a full-time student; now they are going to lose approximately $480. We award about $500,000 a year in TEACH grants—about 125 students per year. So overall it's about a $60,000 loss.
Q: Why did the University decide to change the Federal Work-Study split and increase the percentage the University pays?
We are changing the percentages this July because of the anticipated reduction and because we wanted to keep approximately the same numbers of students working. This was very important for us. We did not want to reduce the student workforce. We are now having to put a little bit more of that burden on hiring departments. The student will still see the dollar-for-dollar work-study funding, but they shouldn't be impacted by the split. For them it should be transparent.
Q: What do you see in the future for higher education funding from the federal government and how do you plan for the future in your office?
A: Congress and Washington will continue to debate these funding levels. I could see additional cuts over time regardless of who's in the White House because there are only so many federal dollars to go around. While I believe these funds should be a high priority I do not envy the legislators who have to make these tradeoffs.
In the Office of Financial Aid and Scholarship Programs, we take a proactive approach. We have staff here who monitor this every day. We do long-term planning in terms of financial aid budgets and awarding to think about how some of these trends might affect us and what we can to do to counteract them. Fortunately for us, we've been able to do so without putting the burden on students.