Orange Circle Awards to Be Presented April 19
Syracuse University will recognize four individuals with the Orange Circle Award, honoring members of the SU community who have done extraordinary things in the service of others.
The awards will be given following the second annual Phanstiel Lecture on Friday, April 19, at 11:30 a.m. in the Life Sciences Auditorium, Room 001 of the Life Sciences Building, during SU's Philanthropy Week. Shena Ashley, assistant professor of public and international affairs, will lead a panel discussion with the winners, who will also take questions from the audience.
"This year's Orange Circle Award recipients have made a profound impact here on campus and in their own communities," says Deborah Armstrong, SU's assistant vice president of development and acting director of alumni relations. "They serve on advisory and executive boards, share their time and talent with charitable causes close to their hearts and provide resources for our students to learn and grow. They're also setting remarkable examples for our students to follow."
This year's Orange Circle Award recipients are:
Richard Dulude '54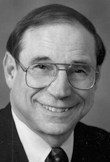 An engineering graduate and retired senior executive for Corning Inc., Dulude has been a longtime SU volunteer and advisor. Elected to the Syracuse University Board of Trustees in 1985, Dulude was a member of the Commitment to Learning Campaign Committee. He serves on the advisory board of the L.C. Smith College of Engineering and Computer Science, and is a member of the Chancellor's Council, Founders Society and the Society of Fellows. He also serves on the Academic Affairs Committee of the board as a lifetime member.
In 1987, he established the Richard Dulude Endowed Scholarship for undergraduate engineering students. Creating opportunity for students is important to Dulude, whose major motivation in giving is to help others attend Syracuse University. In 1989, he received the Chancellor's Medal in recognition of his efforts to secure Corning's associate membership in the CASE Center.
Dulude retired as vice chair and director of Corning Inc., formerly known as Corning Glass Works, where he held a variety of sales, engineering and executive posts. He is the author of several articles on lighting and optics, and holds a U.S. patent for a combination space, light, heating and ventilating fixture. As president of Corning Europe Inc., he served on the boards of the American Chamber of Commerce in France, the American School in Paris and the American Hospital in Paris. He was on the boards of AMBAC Inc., Welch Allyn, Raychem, Grumman and other companies. A former chair of the board of trustees of Clarkson University, he has also served on the boards of several other organizations, including Colby-Sawyer College and the Abbott Library Foundation.
He and his wife, Jean MacDonald Dulude, are the parents of three sons.
Louise Phanstiel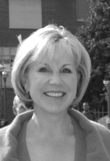 Louise Phanstiel and her husband, Syracuse University Trustee Howie Phanstiel '70, G'71, are striving to create a spirit of philanthropy among SU students so that they will, in turn, give their time, resources and talent to make the world a better place. In 2010, they committed $20 million—one of the largest single gifts to Syracuse University—to create the Phanstiel Scholars program. The program aims to ensure that talented students with leadership potential, both in the classroom and the community, can be a part of the SU experience. Read more about the Phanstiels' gift and the Phanstiel Scholars program here.
Phanstiel serves as the managing director of Phanstiel Enterprises LLC, and has supported a number of initiatives at SU, in addition to the Phanstiel Scholars program. These include the Carmelo K. Anthony Basketball Center, the Phanstiel Chair in Strategic Management and Leadership in the Maxwell School of Citizenship and Public Affairs, and the Community Folk Art Center.
Phanstiel's philanthropic interests also focus on research and development in the medical field and supporting human services and animal rights organizations. She serves on the boards of several medically related organizations, including Myriad Genetics Inc., Cedars-Sinai Medical Center, Charles River Laboratories and Inveresk Research Group Inc. In 2012, she was appointed to the board of directors of the biopharmaceutical company Verastem, and notes she is delighted to work on the company's transformative approach to cancer treatment. She is active in supporting the Los Angeles chapter of the American Heart Association and the I Have a Dream Foundation.
Phanstiel earned a bachelor's degree in accounting from Golden Gate University. A former partner of Coopers & Lybrand, now PriceWaterhouse Coopers, in its insurance practice, and former president of Specialty Products at WellPoint Inc., she retired in 2008.
Melvin T. Stith G'73, G'78 and Patricia Stith G'77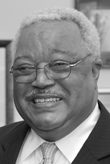 Melvin Stith is dean of the Martin J. Whitman School of Management at Syracuse University, and Patricia Stith is the University's assistant provost for equity and inclusion. The Stiths are well known in the Syracuse and academic communities for their service and dedication to local, regional and national organizations, including Vera House and the United Way. In 2011, they endowed the Stith Graduate Student Fund at SU, which provides financial support for full-time African American, Hispanic and Native American doctoral students. Their undergraduate alma mater, Norfolk State University, named its alumni house for them in fall 2006, in gratitude for their support.
Melvin Stith G'73, G'78 became the Whitman School's 16th dean in January 2005. From 1991-2004, he was dean and the Jim Moran Professor of Business Administration in the College of Business at Florida State University (FSU). He previously served as associate professor and chair of the marketing department at FSU. In addition, he was a visiting professor in the School of Business and Industry at Florida A&M University from 1982 to 1985, and associate dean and assistant professor in the College of Business at the University of South Florida from 1977 to 1982.
A Vietnam veteran, Stith served in the U.S. Army Military Intelligence Command from 1968 to 1971, achieving the rank of captain. He received his undergraduate education at Norfolk State University and an M.B.A. and Ph.D. degrees in marketing from Whitman.
Stith serves as director of the board for Beta Gamma Sigma International Honor Society, trustee of the Synovus Financial Corporation's Leadership Institute and director of the Synovus member audit committee, director and past chairman of the board of PHT Services Ltd., founding director and vice chair of the grant making committee of the Jim Moran Foundation, director of the board for Flowers Food Corp. and sits on the corporation's compliance and governor's committee, and director of the Pathways Commission. He is also director of the Everson Museum of Art and Crouse Hospital boards, vice president of the Crouse Hospital Foundation and member of the Syracuse Stage board, all in Syracuse. Stith is a founding member and remains active in The Ph.D. Project—which aims to significantly increase the pool of highly qualified African Americans, Hispanic Americans and Native Americans for positions in the academy—and was named to its inaugural Hall of Fame.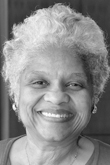 Patricia Stith supports students in graduate programs across SU in her role as assistant provost—with a special focus on doctoral students from underrepresented groups. She was previously director of retention studies at Florida State University, a position she held for 17 years before coming to Syracuse. She has also directed and coordinated several National Science Foundation projects designed to promote increased participation of underrepresented minorities in the science, technology, engineering and mathematics disciplines. She earned a bachelor's degree in history from Norfolk State University, a master's degree in history from Carnegie Mellon University, a master's degree in instructional technology from SU, and a Ph.D. in instructional systems from Florida State University.