Veterans
IVMF's Haynie to Deliver Keynote Address at VA Tech 'Veterans in Society' Conference April 14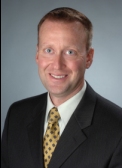 Mike Haynie, executive director and founder of the Institute for Veterans and Military Families at Syracuse University (IVMF) and Barnes Professor of Entrepreneurship at the Whitman School of Management , will deliver the opening keynote address at the "Veterans in Society: Changing the Discourse" inaugural conference hosted by Virginia Tech's Veterans and Military Support Initiative. The conference takes place April 14-15 on the Virginia Tech campus.
In the years since 9/11, the U.S. veteran population has swelled. As troops return home, veteran reintegration into civilian life has become a key priority and challenge for government, educational institutions and other agencies. The goal of the Virginia Tech Veteran and Military Student Support Initiative's inaugural conference is to call attention to emerging research needs for interdisciplinary efforts relating to all aspects of veteran experiences, including access to higher education, health care, diversity and inclusion; higher education; and veteran engagement with civil society. The conference will present a showcase of diverse research by and about veterans on various tracks, including depiction of veterans through films, memorials and public discourse; listening to and studying language about women veterans; and healing the wounds of war.
Before beginning his academic career, Haynie served for 14 years as an officer in the U.S. Air Force. Prior to joining the faculty at SU, he was assigned as a professor of management at the U.S. Air Force Academy in Colorado Springs, Colo. He holds a doctoral degree in entrepreneurship and business strategy from Leeds College of Business at the University of Colorado at Boulder. Haynie is a sought-after advisor and speaker on issues related to business, veterans and entrepreneurship. His work empowering veterans through business ownership has been featured in an array of national media outlets. He currently serves on the external advisory committee of the Center for Integrated Healthcare at the Syracuse Regional Veterans Medical Center, U.S. Senator Kirstin Gillibrand's veterans' advisory working-group, and is an appointed member of the U.S. Secretary of Labor's Advisory Committee on Veterans' Employment, Training and Employer Outreach. Haynie is also a steering committee member of the Military Child Education Coalition's "New York Living in the New Normal Public Engagement Initiative" and in 2011 was appointed by New York State Gov. Andrew Cuomo to the New York State Council on Returning Veterans and Their Families. Haynie has received numerous awards for his community engagement, scholarship and teaching.
In addition, IVMF senior fellow Roger Thompson of the Virginia Military Institute will conduct a session at the conference "Writing War: Veterans in the College Classroom." With VMI's Alexis Hart and Travis Martin of Eastern Kentucky University, the session will examine how writing classrooms may be the primary locations where student veteran military experiences are shared and how writing instructors bear special ethical responsibility when teaching veterans. The session will include discussion of research conducted, with the support of a Conference on College Composition and Communications Research Initiative Grant, investigating the demographics of post-9/11 military veterans who are entering college writing courses.