Entertainment Attorney Loren Chodosh to Speak April 16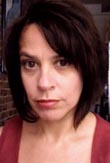 Loren Chodosh, an entertainment attorney and founding member of Loren Chodosh, P.C., will present a lecture on Tuesday, April 16, at 6:30 p.m. in the Lender Auditorium, located on the concourse level of the Martin J. Whitman School of Management. The lecture is part of the Bandier Program's Soyars Leadership Lecture Series in the College of Visual and Performing Arts' Rose, Jules R. and Stanford S. Setnor School of Music. It is open to the University community.
Chodosh's New York City-based entertainment law practice has a concentration in the music business. She has represented a varied clientele in the music industry, including the Yeah Yeah Yeahs, Shawn Colvin, Moby, Live, V2 Records and Tricky, and is the in-house counsel at music publishers Shapiro, Bernstein & Co., Inc. She is a graduate of New York University and Brooklyn Law School.
For more information about the lecture, contact David Rezak, director of the Bandier Program, at 315-443-3280 or dmrezak@syr.edu.