Campus & Community
Calling All Artists: On My Own Time Seeks Entries from SU Faculty, Staff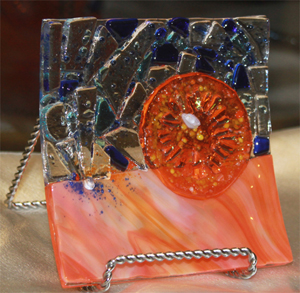 The Office of the Chancellor and the Office of Human Resources are pleased to announce that SU will once again participate in the On My Own Time program, co-sponsored by CNY Arts (formerly the Cultural Resources Council) and the Everson Museum of Art.
On My Own Time (OMOT), now in its 40th year, encourages workplaces to celebrate the artistic creativity of their employees. On My Own Time 2013 is an opportunity for SU faculty and staff to share their artistic talents in a variety of media with the campus and larger community. The highlight is an in-house exhibit April 29–May 15 in the Noble Room of Hendricks Chapel.
Any SU employee is welcome to submit artwork for the exhibit. It will be judged by a group of SU faculty and staff, as well as by a panel of professional artists assembled by CNY Arts. Artwork selected by the CNY Arts panel will be featured in a public exhibit at the Everson Museum this fall.
Employees are invited to participate in this annual event in one of three ways:
Submit artwork for the exhibit. Criteria for submission and the registration form are available on the HR web site. Art instructors may not submit work in their primary discipline. The registration deadline is Friday, April 12. All artwork must be display ready by April 25.
Volunteer to assist with setting up the exhibit. Any assistance is welcome, regardless of experience. Contact Sue Torrell-Szarek at x2099 or via learn@syr.edu if you are able to volunteer an hour or more to help set up the exhibit on April 26.
Attend the exhibit  and vote for your favorite piece.  Visitors to the exhibit are invited to cast their vote for Best in Show.
Questions? Contact Sue Torrell-Szarek in Human Resources at 443-2099 or learn@syr.edu.