Black Celestial Choral Ensemble Uplifting the Spirit through Song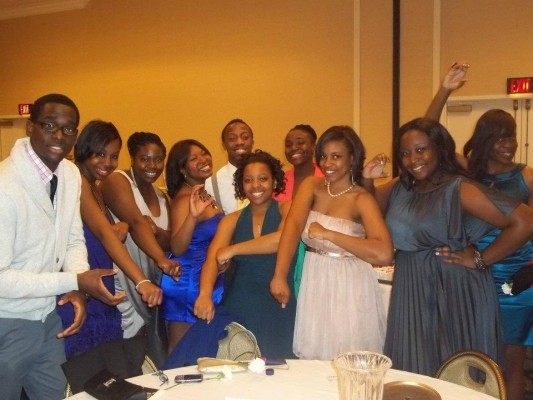 Voices raised in joy and praise will ring through Hendricks Chapel Saturday, April 20, for the 36th Anniversary Concert of the Black Celestial Choral Ensemble. The free concert begins at 7 p.m.
The concert will feature eight choral selections, including "Lift Him Up" and "Do You Know Him" by Hezekiah Walker, a Grammy Award-winning gospel music artist. Praise dancers will perform during intermission.
Founded in 1977, the Black Celestial Choral Ensemble remains an enduring presence on campus, with a consistent membership base of about 50 students.
"The Black Celestial Choral Ensemble was born out of the tail end of the Civil Rights struggle, and there was an increase of African American students on campus after the whole legislation movement of the '60s," says Ronald James-Terry Taylor, the organization's public relations chair. "Students needed a place where they felt supported. And so although it is a religious organization, it really seeks to be a moral and spiritual foundation on campus. We seek to use our voices as the means to do so."
Even for those who don't consider themselves religious, the concert can be an uplifting event, Taylor says. "It's an organization that is invested in praise and ministry but it also touches into leadership and empowerment," he says. "And it's the eldest non-Greek organization that's still thriving on campus."
The choir also performs during Family Weekend and at Christmas, but the upcoming concert is its most important production.
The event also draws alumni back from the organization's past. "Not only because I'm with the organization, but just as a student, I encourage students to come out because this is part of SU history—flesh and bone history," Taylor says.