Photographer Jim Richardson Discusses Light Pollution in Next University Lecture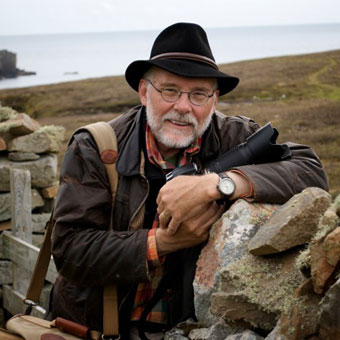 As a photographer for National Geographic magazine, Jim Richardson has captured images from some of the most unique places on the globe—from the tops of volcanic peaks to below the surface of swamps and wetlands. He is equally known for his work chronicling life in small-town Kansas.
Richardson will speak on "Light Pollution: Our Vanishing Night" on Tuesday, March 19, at 7:30 p.m. in Hendricks Chapel.
The lecture is free and open to the public; reduced-rate parking is available in the Irving Garage. American Sign Language interpretation and CART are available for all University Lectures. The media sponsor for the 2012-13 University Lectures season is WAER.
Richardson has photographed more than 25 stories for National Geographic and is a contributing editor of its sister publication, Traveler Magazine. ABC News Nightline produced a story about the long process of assembling National Geographic coverage by following Richardson in the field and at National Geographic Society headquarters in Washington, D.C.
In addition to his color photography, Richardson has built a distinguished body of black-and-white documentary work about rural Kansas life. His audiovisual presentation, "Reflections From a Wide Spot in the Road," has toured internationally. A 22-page story about his 30 years of photographing life in the north central Kansas town of Cuba, population 230, was published in National Geographic and featured twice by CBS News Sunday Morning, most recently in May 2004. His 1979 study of adolescence, "High School USA," is now considered a photo essay classic and is used in college classrooms. Richardson speaks nationally and internationally. He lives in Lindsborg, Kan., where his work is featured at his gallery, Small World.
University Lectures is a cross-disciplinary lecture series that brings to the University individuals of exceptional accomplishment. The series is supported by the generosity of the University's Trustees, alumni and friends. The lectures are free and open to the public.
Remaining events in the 2012-13 season are a lecture by Tony Award-winning playwright David Henry Hwang (Thursday, April 4) and a special screening of "Chasing Ice," an award-winning documentary by noted environmental photographer and 2011 University Lecturer James Balog (Tuesday, April 16).
The Office of University Lectures welcomes suggestions for future speakers. To recommend a speaker, or to obtain additional information about the University Lectures series, please contact Esther Gray in the Office of Academic Affairs at 443-2941 or eegray@syr.edu. More information can be found at the University Lectures website, or on Facebook.