New Book Answers Key Questions About Practice, Impacts of Public Deliberation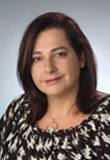 The field of deliberative civic engagement is growing rapidly around the world. From America to Zimbabwe—at all levels of government and across the public, private and nonprofit spheres—citizens, policymakers and stakeholders are coming together to devise effective solutions to some of the most complex public problems of our time through democratic discussion. Yet the tremendous diversity of deliberative civic engagement processes means that our knowledge and understanding of its practice and impacts remain highly fragmented. The new book "Democracy in Motion: Evaluating the Practice and Impact of Deliberative Civic Engagement" (Oxford University Press, 2012), co-edited by Professor Tina Nabatchi, represents the most comprehensive assessment of deliberative civic engagement available. Every chapter makes a substantial contribution to both scholarly and practical understanding of deliberation.
The product of a unique (and deliberative) collaboration of over 60 leading practitioners and academics across the globe, this book uses theory, research and practice to tackle the "big questions" of deliberative civic engagement and explore what works when, where, why and how. In addition to giving a broad overview of deliberative civic engagement, the book answers key questions about the field, including:
can deliberation make better citizens and stronger communities;
what is the impact on policymaking;
how should we design deliberative e-democracy forums;
why and how do people participate;
how can we foster greater inclusion of culturally diverse participants; and
how can we evaluate the processes and outcomes of deliberative projects and programs.
Useful for a wide variety of audiences, from scholars, to activists, to public officials, the book significantly enhances current scholarship and future practice, identifying useful opportunities for research and collaboration.
Tina Nabatchi is assistant professor of public administration and international affairs and a faculty research associate at the Program for the Advancement of Research on Conflict and Collaboration (PARCC) at the Maxwell School of Syracuse University. Her research focuses on citizen participation, collaborative governance, conflict resolution and challenges in public administration. Nabatchi is also co-director of CNYSpeaks, a project of the Maxwell School that seeks to engage the citizens of the Central New York region in discussions about the issues that matter to them most.