Media, Law & Policy
Former Essence Editor-in-Chief to Speak at Newhouse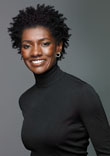 The Black Communications Society, Syracuse University Chapter, will host the former Editor-in-Chief of Essence magazine, Constance C.R. White, on March 27 at 7 p.m. in Hergenhan Auditorium, Newhouse 3.
White will discuss what a brand is (both personal and commercial); how to develop a plan of action in establishing brand name, awareness, identity and trust; and discuss how brand extension is profitable for a business.
White is part of spearheading the 43-year-old brand Essence Communications Inc., in which its publication Essence has a readership of 8.5 million. Essence magazine, created exclusively for African-American women in 1970, has flourished and expanded beyond the pages of its flagship magazine to generate such brand extensions as the Essence Music Festival, Women Who Are Shaping the World Leadership Summit, Window on Our Women (WOW I, II & III) and Smart Beauty I, II & III consumer insights, the Essence Book Club, Essence.com and ventures in digital media (mobile, television and VOD) via Essence Studios.
White has a bachelor's degree in journalism from New York University. She has been honored by the Fashion ArtXchange and the Institute of Caribbean Studies for her work in fashion and journalism.
Black Communications Society was founded in 1975 and is the oldest Newhouse-based communications organization. It provides students of color, who are involved in the fields of communication, an outlet where they can discuss issues within the media, which pertain to their communities.