Campus & Community
Drawing marathon to be held March 23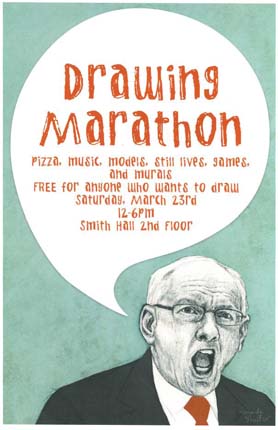 The Department of Foundation in the College of Visual and Performing Arts will host a drawing marathon on Saturday, March 23, from noon-6 p.m. on the second floor of Smith Hall. The event is free and open to the public.
The marathon will feature models, still life and group murals, as well as food and games. No previous drawing experience is necessary. Participants who have their own supplies should bring them to the marathon. Basic supplies will be provided to participants who do not have materials.
For more information, contact Sarah McCoubrey, professor of foundation and painting, at smccoubr@syr.edu.