WERW Celebrates 25 Years of College Radio with Ceremony and Concert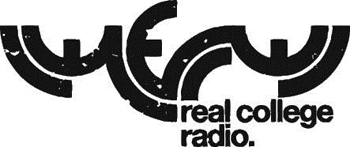 WERW, Syracuse University's only free-format radio station, is celebrating its 25th anniversary on Tuesday, Feb. 19, with a ribbon-cutting ceremony to showcase its newly renovated studio, along with a concert featuring Anna Vogelzang and The Bird Calls in the Jabberwocky Café.
For just over 25 years, WERW has been Syracuse University's only student-run and free-format radio station. Originally part of University Union, WERW would broadcast through only television and low-power FM, then to 750 AM, to 1570 AM, to its current broadcast state on the Internet. Now, as its own recognized student organization, WERW has brought semester upon semester of original radio programming and, after its departure from University Union in 2010, became "What Everyone Really Wants."
The ceremony is set to begin at 7:30 p.m. with a "grand re-opening" of the renovated studio, which was completed this winter. Afterward, there will be an acoustic show in the Jabberwocky Café at 8 p.m., starting with Syracuse University musician Sam Sodomsky, better known as The Bird Calls. Following The Bird Calls will be Wisconsin singer-songwriter Anna Vogelzang, who is stopping through Syracuse on a winter tour in support of her album "Canary in a Coal Mine." Suggested donation is $3.