Campus & Community
New Student Group Aims to Make Wishes Come True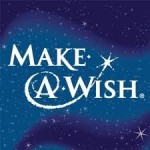 A group of Syracuse University students is embarking on a mission to fulfill the dreams and wishes of children with life-threatening illnesses. Wishmakers on Campus is a new student organization with one goal in mind: raising money to allow an ailing child the chance to be nothing more than a kid.
"It's an amazing thing to give someone hope," says Brian Yuhan, a junior in The College of Arts and Sciences. Yuhan is the driving force behind the creation of Wishmakers on Campus.
"I was involved with the Make-A-Wish Foundation while in high school in Fullerton, California," according to Yuhan, who explained his girlfriend initially got him started in the local chapter at home. "It was inspiring to see the effect it had on her. But what most made me want to be a part of this, was observing these children. They're mature in ways most of us aren't, faced with their own mortality."
Make-A-Wish has granted 231,000 wishes, or one wish every 38 minutes, according to the group website. A typical wish involves a trip to Walt Disney World, but wishes run the gamut: from being a Marine for the day, an airline pilot or getting a trip to the Super Bowl.
Those dreams don't come without a price tag. That's where Make-A-Wish comes in.
Yuhan explains his group serves as a fundraiser for the organization, which is why setting up a foundation to accept donations is an important next step. Yuhan also says there are other student groups on campus that raise money for Make-A-Wish. His goal with Wishmakers on Campus is to foster connections both within the campus community and Central New York, to help make more dreams come true. Yuhan also says he has a good working relationship with Make-A-Wish of Central New York, which has offices located just a few minutes from the Syracuse University campus. "I would not have been able to start such a chapter on campus if it wasn't for the amazing support of Make-A-Wish CNY and my good friend Luis Castelan. He has been instrumental in setting up this organization, and is actually the co-founder of the group," according to Yuhan.
"Syracuse University is a leader when it comes to events and fundraisers held on behalf of Make a Wish," says Bethann Kistner, communications manager for Make-a-Wish of Central New York. Along with fundraisers held by various student groups, basketball coach Jim Boeheim and his squad hold a yearly benefit that has served as a big economic boost for Make-A-Wish.
For Brian Yuhan, it's all about the kids.
"I want to structure programs to help this amazing organization," says Yuhan. "I want our group to be part of the healing. When it comes to a sick child, there is the diagnosis. We want to give the child some hope that life is worth fighting for. The effort we put into it culminates in granting a child's wish.
If you'd like to be part of Wishmakers on Campus, you can contact Yuhan by email at suwishmakers@gmail.com