Jeff Connors '98, Director of Global Marketing for adidas Group, to Speak at SU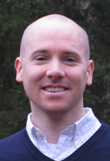 Career Services and the Office of Alumni Relations are bringing Jeff Connors, a 1998 graduate of the Whitman School of Management, to campus on Monday, Feb. 11, and Tuesday, Feb. 12, for a series of class visits and a presentation about his career as part of the Alumni Speaker Series. Connors' career presentation is Feb. 11 at 7:15 p.m. in Hall of Languages Room 500. The presentation is free and open to the public. Refreshments will be served.
Connors says he began his career as a ski bum, working at ski shops for rent money and a season pass. He quickly realized he had a passion for products and brands and began running retail stores ranging from small ski shops to large box sporting goods stores, to leading fashion retailers. Realizing that retail was not his true calling, he began to focus on creating great products and interesting marketing. This led him to the adidas Group, where he has held a variety of positions from associate marketing manager to director of global marketing. He has experience in product management and brand management, as well as retail and digital marketing.
Currently, as the director of global marketing with the adidas Group, Connors is working on the Rockport business, where he is responsible for the development of all creative and messaging content for the organization's various distribution channels including advertising, social media, wholesale, retail and digital properties. Connors also manages the strategy and implementation of all marketing activities for 35 global markets. He follows the motto:
"Great marketing without great products can create success.
Great products without great marketing can create success.
However, great products and great marketing create magic!"
In addition to his degree from Syracuse University, Connors also holds an M.B.A. from Boston University  with concentrations in marketing and strategy. He is also currently part of the adidas Group's management development program.
The Alumni Speaker Series is a collaborative effort of Career Services within the Division of Student Affairs and the Office of Alumni Relations, which brings SU alumni back to campus each semester to share their career stories.
For more information about the Alumni Speaker Series, contact Kim Brown (kmbrow04@syr.edu, 443-3616). Upcoming speakers include Ben Wagner, SVP of MTV News and "Mister Rogers & Me" documentary filmmaker, on March 20 and Sarah Caplan, entrepreneur and founder of FootzyFolds, tentatively scheduled for mid-April.