Innovative, Energetic Dolce Flutes to Perform Feb. 17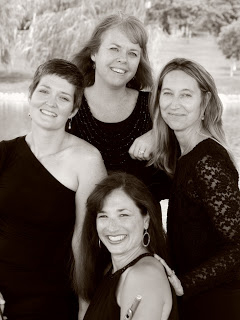 Dolce Flutes, a professional flute quartet dedicated to energetic and innovative performances, will present a recital on Sunday, Feb. 17, at 5 p.m. in the Rose and Jules R. Setnor Auditorium, Crouse College. The recital is free and open to the public.
The program will include a range of works for flute quartet by such composers as Mike Mower, Catherine McMichael, Tim Sutton, Eugène Bozza and Jean-Jean.
Hailed as "four virtuosos with one incredible sound," Dolce Flutes has been delighting audiences with their impeccable performances since the quartet's inception in 2008. Its programs cover a wide array of musical styles, from the baroque to contemporary, and include all four members of the flute family.
Free and accessible parking for the recital is available in the Q1 lot. Additional parking is available in the Irving Garage. Campus parking availability is subject to change; call 315-443-2191 for current parking information or for more information about the recital.