How to Handle a Crisis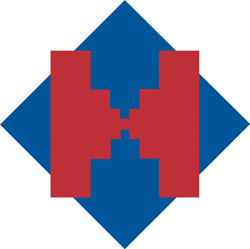 World leaders are often defined by the decisions they make during times of crisis. Typically, decisions are made under the most stressful of conditions. Often decisions are made with little sleep.
"Sometimes leaders and groups spend days working on these problems and can't rest, so there are psychological and cognitive issues to deal with," according to Bruce Dayton, a research professor and associate director of the Moynihan Institute of Global Affairs. Dayton is leading a three-day conference hosted by the Maxwell School of Citizenship and Public Affairs called "Leadership Training in Times of Crisis." The Hubert H. Humphrey Fellowship Enhancement Workshop takes place Feb. 11-14, with 34 fellows from 32 countries taking part.
Syracuse University is one of 18 host campuses for this fellowship, which is sponsored and funded by the U.S. Department of State. The Institute of International Education administers the program, which hosts more than 190 fellows from more than 90 emerging democracies and developing countries for a year of professional development, academic study and cultural exchange. At the Maxwell School, the executive education program administers both the fellowship and this enhancement workshop.
"Crises, by definition," says Dayton, "are the perfect storms of short time, high threat and uncertainty. Rushing to make a decision can only exasperate the situation. Especially rushing to make a decision before all the facts are known and making decisions that in retrospect are tragically wrong."
The conference will provide current and emerging leaders with the dynamics and processes needed for leadership decisionmaking in times of crisis, helping participants identify patterns of leadership that appear to be effective (or ineffective) in forecasting, preparing for, managing, communicating about and learning from crises. The workshop will give fellows perspectives and tools to more effectively address a wide range of crises, including humanitarian emergencies, political instability and civil unrest, terrorism, natural disasters, health pandemics, industrial accidents, financial crises and foreign policy crises.
It's much more than simply keeping your wits.
"There's time pressure and a great amount of uncertainty about what's happening, how quickly it's going to happen and why it's happening," says Dayton, using the terrorist attacks of Sept. 11, 2001, as an example. Some 400 crisis cases were reviewed by conference organizers, who plan to draw from examples during workshops. Organizers also plan to "go out in the community," according to Dayton, including a meeting with Onondaga County Health Commissioner Cynthia Morrow to discuss how her office handled the H1N1 flu pandemic.
While the debate may continue over whether great leaders are born or created, the three-day conference will serve as a training ground for future leaders to prepare themselves for the unexpected, and handle the perfect storm created by a crisis situation.