Arts & Culture
VPA's Yvonne Buchanan shows work in Everson's newly renovated video gallery
"Strange Tongue," a video/sound installation by Yvonne Buchanan, associate professor of illustration in the College of Visual and Performing Arts' (VPA) Department of Art, is on view at the Everson Museum of Art, 401 Harrison St., Syracuse, through March 31. The installation is Buchanan's first solo exhibition at the Everson and the first in the newly opened video gallery made possible by VPA and located on the main level of the museum.
"We are thrilled to be opening our recently renovated video gallery with Buchanan's powerful sound/video installation," says Steven Kern, executive director of the Everson. "The Everson has a long history with video art and was the first museum to collect it."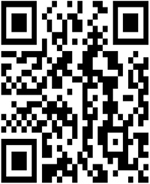 "Strange Tongue" is a contemporary, altered version of the well-known American gospel song "Precious Lord, Take My Hand" by Mahalia Jackson. All associations to the lyrics have been excised, leaving a wordless voice, emphasizing the expression of sorrow and hope. The black projection screen underscores the inexpressible grief and resilience of black Americans throughout history. The audio track can be accessed by scanning the QR code with a smart phone or dialing 315-703-3063 and pressing 13.
Buchanan is also the featured artist exhibiting with the Urban Video Project Feb. 14-March 31. Her "In Court (Basketball)" will be projected onto the north façade of the Everson building Thursday-Sunday from dusk to 11 p.m.
For more information, visit www.everson.org or call 315-474-6064.