Campus & Community
Syracuse University Dance Program holds auditions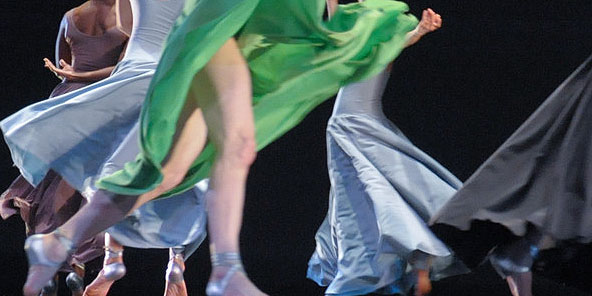 Auditions for the Syracuse University Summer Dance Intensive, under the artistic direction of Danita Emma, will be conducted on Sunday, Jan. 6, and Sunday, Feb. 3, at Syracuse Stage.
Emma has more than 30 years of experience as a dance teacher, coach, choreographer, adjudicator and administrator. She has taught company classes at the National Opera and Ballet of Bulgaria, as well as at the National Opera House in Bourgas, Bulgaria.
Momchil Mladenov, a former principal dancer with the Suzanne Farrell Ballet and the National Ballet of Bulgaria, will act as assistant artistic director. The 2013 program will take place at Syracuse Stage this summer.
Students will enjoy a comprehensive program consisting of classical ballet, exposure to a variety of other dance disciplines and a focus on health and personal growth.  The classes are open to ballet students ages 12-20. Participation is by audition only, either through a live audition or video submission. Attendees may choose a two or three-week program – July 8-20 or July 8-27 – and may commute or reside on the SU campus.
Registration will take place at Syracuse Stage from 1-1:30 p.m. and auditions will be held from 1:30-3 p.m. on both dates.
The program is administered by University College of Syracuse University. Visit the Summer Dance Intensive web site at summer.syr.edu/ballet/program.htm
for information and tuition rates. For questions and program details, call 315-443-5000 or e-mail ballet@uc.syr.edu.