Campus & Community
Surveying Faculty and Staff for a Healthier Campus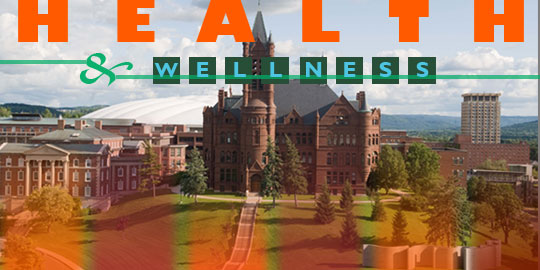 Susan Furtney, who heads the University Wellness Initiative, wants faculty and staff members to envision what a dynamic, accessible network of health and wellness programs on campus would look like. Healthy cooking classes, a South Campus trail system and access to onsite cholesterol checks—or other possibilities to be suggested by the campus community—are some options to think about.
Faculty and staff will get a chance to voice their opinions about what more the University can do to promote healthy living in an online survey through the University Wellness Initiative. An email with a link to the survey was sent out Wednesday, Jan. 23.
The confidential survey, which should take 10-15 minutes to complete, will ask faculty and staff about their knowledge of existing campus wellness programs, gather feedback on possible new options and ask about how they view their own health. As an incentive, participants can opt into a drawing for items and services, including massages, nutritional counseling and personal training.
"We want to establish a broader vision of how to improve the health and well-being of faculty and staff at SU," Furtney says. "However, at the end of the day, health behavior change and improvement are very individual. For some it may mean reducing stress and eating healthier meals. For others, it's about setting goals to run a marathon, and for those who are older, it might be about improving balance and flexibility."
Furtney arrived at SU in July as the result of a recommendation by the Campus Wellness Task Force, which released its findings in 2011. The group was tasked by the Working Group on Sustainable Benefits, which was appointed by Chancellor Nancy Cantor to review all of the University's benefits, to specifically address wellness.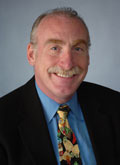 Thomas H. Dennison, professor of practice in public administration and international affairs and director of the Lerner Center for Public Health Promotion at the Maxwell School, was a member of both the working group and the wellness task force. He sees promoting health among employees as a benefit to individuals to improve their quality of life, and to the University in terms of absenteeism and cost of insurance.
"This is about making sure we have the healthiest, most productive workforce possible," Dennison says.
Approved by the Chancellor, senior cabinet leaders and the Board of Trustees, the task force's recommendations included the appointment of a person to coordinate health and wellness efforts for faculty and staff. Furtney, who has a master's degree in public health, has spent 20 years in health care in a variety of capacities in for profit and nonprofit settings, including consulting in large health care systems and organizations. Prior to moving to Syracuse, she was the executive director of a health care nonprofit agency in Charlotte, N.C., that provides access to preventative health services for 7,000 uninsured and underinsured people annually.
The survey is the first step in designing the campus-wide wellness strategy. The first section assesses faculty and staff members' awareness and participation in such wellness activities as the annual Fun Run and Walk, fitness centers, Healthy Monday and 20 other resources.
The second component is designed to gauge interest in future wellness activities, whether it's fitness, health education, health screenings or stress reduction. The last part of the survey is a brief, unobtrusive assessment of the individual's own perception of personal health and wellness.
The information faculty and staff provide on the survey will be confidential. SU's Office of Institutional Research and Assessment (OIRA) is administering the survey on behalf of Human Capital Development. "We will receive aggregate survey information in order to evaluate grouped responses, but no individual identifying features or responses will be shared from OIRA," Furtney says.
Furtney expects to organize sessions in late spring to share the results of the survey and next steps with faculty and staff.
"We want to find out what people value—and help them be as healthy as they can be," Dennison says.