Media, Law & Policy
'Soulful Sit-Downs' Created to Help Students Answer the Question 'Who Am I?'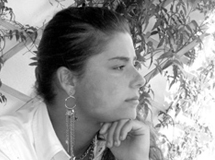 This semester, a series of student-run conversations, titled "Soulful Sit-Downs," will attempt to help student participants answer the question "Who Am I?" First-year S.I. Newhouse School of Public Communications student Sean Martinelli came up with the idea and will host the conversations in sponsorship with Health and Wellness Promotions and Hendricks Chapel in the Division of Student Affairs.
The series will begin on Thursday, Feb. 7, at 7 p.m. in Room 204 of the Tolley Building, and will continue each Thursday at 7 p.m. through April 25. Space is limited, so students should contact Martinelli in advance to confirm attendance at stmart06@syr.edu. A commitment to the full series of conversations is encouraged, but not required. Students are able to drop into the weekly discussion by confirming with Martinelli in advance.
Weekly themes for the series will include concepts such as gratitude, love, joy and spirituality. Conversations will feature selections from "The Four Agreements" by Don Miguel Ruiz (Amber-Allen, 1997); "A Return to Love" by Marianne Williamson (Harper, 1996); "The Untethered Soul" by Michael A. Singer (New Harbinger and Noetic Books, 2007) and "A New Earth" by Eckhart Tolle (Penguin, 2008).
The intention for "Soulful Sit-Downs" is to be a place for students to seek higher expression of themselves and develop a deeper understanding of their life's purpose. Some of the world's most influential and inspiring thought leaders, including Williamson and Gabrielle Bernstein '01, have agreed to join on select dates via Skype to make the series an interactive and engaging experience.
"I wanted to create 'Soulful Sit-Downs' as a place for students to go every week and have meaningful and thought-provoking conversations with one another," says Martinelli. "My ultimate goal for this series is for participants to walk away feeling motivated and inspired to live better lives."
For more information, contact Martinelli at stmart06@syr.edu.