Campus & Community
Shafer promoted to lead SU Football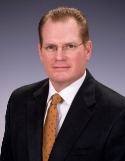 Scott Shafer, who is recognized as one of the top defensive minds in college football, is taking the reins of Syracuse University's football program as head coach. The Orange defensive coordinator for the past four years, Shafer has a 22-year history coaching in the collegiate ranks. He has mentored four All-Americans and 32 all-conference selections, including 10 All-Big East performers at Syracuse. His defenses are known for blitzing schemes and a relentless pursuit of the football. Shafer replaces Doug Marrone, who was named the head coach of the National Football League's Buffalo Bills on Monday.
"I look forward to representing the hard-nosed city of Syracuse and the great state of New York as the head coach of Syracuse University," Shafer says. "We will go to work every day to put a quality product on the field as we storm our way into the Atlantic Coast Conference. We are very motivated to start preparing for the 2013 campaign with our current team and incoming student-athletes."
Shafer's Syracuse defenses have ranked among the nation's best in various categories during his four-year tenure, including the 2012 unit that ranked sixth nationally in tackles for a loss. In 2009, Shafer's defense ranked 37th in the country after having been 114th in 2008. The unit also improved dramatically in first downs allowed, ranking 27th (from 104th), sacks (sixth from 100th), and third-down defense (28th from 117th). The next year the Orange defense was No. 7 in the nation and Shafer was nominated for the AFCA National Assistant Coach of the Year and the Broyles Award as the nation's top assistant coach.
[quote style="boxed" float="right"]We will go to work every day to put a quality product on the field as we storm our way into the Atlantic Coast Conference."[/quote]
Scott Shafer is an experienced, intelligent, motivating coach who has dedicated his life to coaching and developing college student-athletes," says Syracuse Director of Athletics Dr. Daryl Gross. "I can't think of a coach in America who is more deserving of having an opportunity to be a head coach. His commitment to developing the total student-athlete is unmatched. We have all seen the attitude of his defense, which consists of unity, toughness and persistence. I know and trust Coach Shafer will enhance the momentum that has been created in the program. He is a brilliant coach, a tireless worker and a relentless recruiter who believes that we can create a sustainable championship culture. I am convinced Coach Shafer will successfully carry the torch of the Syracuse football legacy."
"Coach Scott Shafer has been an important factor in why the winning tradition has returned to our program," says Chairman of the SU Board of Trustees Richard L. Thompson and SU Chancellor and President Nancy Cantor in a joint statement. "He has the vision, commitment and energy necessary for our team to be successful on the field and for our student-athletes to succeed off the field, both academically and personally. As we continue to strengthen the program, his outstanding abilities, developed over 20 years of coaching, make him the right leader to build on Syracuse Football's strong momentum in the years ahead. We congratulate Dr. Daryl Gross who undertook a swift, intensive search process that identified the right candidate—while ensuring stability, continuity and quality in our football program."
Many of Shafer's players have continued their careers in the National Football League, including Syracuse standouts Chandler and Arthur Jones, Doug Hogue and Phillip Thomas, Western Michigan's E.J. Biggers and Louis Delmas, Illinois' Kelvin Hayden and Michgian's Morgan Trent.
Prior to coming to Syracuse, Shafer climbed the coaching ranks with stops at Indiana University (graduate assistant, 1991-92), the University of Rhode Island (secondary, 1993-95), Northern Illinois University (defensive coordinator/defensive backs, 1996-2003), the University of Illinois (defensive backs, 2004), Western Michigan(defensive coordinator/defensive backs, 2005-06), Stanford (assistant head coach/defensive coordinator, 2007), and the University of Michigan (defensive coordinator, 2008).
At Rhode Island, Shafer helped lead the Rams to the New England Division title. The success continued at Northern Illinois, where the Huskies ranked third nationally in interceptions (23). His 2002 unit led the MAC in every defensive category.
During Shafer's two years at Western Michigan, he played a key role in one of the biggest turnarounds in Broncos history, as the team went from 1-11 the year prior to his arrival to 7-4 in 2005 and 8-4 in 2006. Shafer's 2006 defensive group led the nation in interceptions (24) and sacks (46), and finished sixth in run defense, seventh in turnover margin, 11th in total defense and 14th in opponent third-down conversions. That unit also set a Mid-American Conference record for fewest rushing yards allowed per game (76.1 ypg). He was again nominated for the Broyles Award as the nation's top assistant coach.
At Stanford, the Cardinal defense improved in every NCAA statistical defensive category from the previous season.
Shafer played quarterback and was a team captain at Baldwin-Wallace College from 1986-1989. He directed the Yellow Jackets offense that ranked 17th nationally in pass efficiency. He began his collegiate playing career at Ohio University in 1985.
A native of Painesville, Ohio, Shafer earned his undergraduate degree in education from Baldwin-Wallace in 1990 and his master's degree from Indiana University in 1993. He and his wife, Missy, have a son, Wolfgang, and a daughter, Elsa.