Media, Law & Policy
P&G's Deb Henretta G'85 to kick off spring Eric Mower Advertising Forum speaker series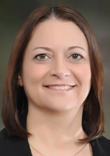 Deb Henretta G'85, group president of Procter & Gamble's Global Beauty Care division, will visit the Newhouse School on Monday, Jan. 28, as a guest of the Eric Mower Advertising Forum. She will speak at 6:30 p.m. in the Joyce Hergenhan Auditorium in Newhouse 3. Follow on Twitter at #MowerForum.
Henretta leads P&G's beauty care business with a portfolio of more than 20 brands sold in more than 150 countries, including Olay, Cover Girl, Secret, Old Spice, Safeguard and Max Factor.
She was formerly the company's CEO of Asian Markets, and was instrumental in P&G being awarded the Asia Human Capital Award for outstanding and innovative people approaches.
Ranked No. 17 on Fortune Magazine's 2012 Global List of the Most Powerful Women in Business—International, Henretta is an influential voice in global business and is actively involved in defining and driving business progress in the Asia-Pacific region. In 2009, she received a U.S. State Department appointment to the Business Council of the Asia-Pacific Economic Cooperation (APEC).
In 2011, she was appointed chair of the 21 economy APEC Business Council, becoming the first woman ever to hold the position. She interacted with and advised top government officials, including President Barack Obama and Secretary of State Hillary Clinton. She also holds an advisory position with the APEC Voices of the Future group.
A Newhouse alumna, she is a member of the school's advisory board.
Her talk is free and open to the public. For more information, contact Karen Greenfield at 315-443-2304 or kegreenf@syr.edu.