Arts & Culture
Bandier Program to Present Talk by Cornerstone Co-CEO Jon Cohen '90 on Feb. 5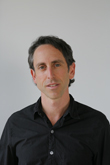 Jon Cohen '90, co-CEO of Cornerstone and co-founder of The FADER, Inc., and FADER Label, will present a lecture on Tuesday, Feb. 5, at 6:30 p.m. in the Lender Auditorium, located on the concourse level of the Martin J. Whitman School of Management. The lecture is part of the Bandier Program's Soyars Leadership Lecture Series in the College of Visual and Performing Arts' Rose, Jules R. and Stanford S. Setnor School of Music. It is open to the University community.
In 1997, Cohen became co-CEO alongside Rob Stone of Cornerstone, a New York City-based agency that has grown globally and opened offices in Los Angeles and London with a dedicated staff of more than 100 employees. Today, Cornerstone is a full-service agency led by Cohen and Stone, who have created a new style of marketing. "Cornerstone sits on the nexus of branding and music, and are arguably the pioneers in the movement," Billboard Magazine declared. Clients include Microsoft, Diageo, Pepsi, Converse and Nike.
In 1998 Cohen and Stone launched The FADER, an ahead-of-the-curve music and lifestyle magazine The New York Times calls a "music and fashion bible" that has become the unofficial guide to "what's next in the music business." Additionally, they co-founded FADER Label, which has released critically acclaimed albums by Matt & Kim, Editors and Saul Williams.
For more information about the lecture, contact David Rezak, director of the Bandier Program, at 315-443-3280 or dmrezak@syr.edu.