Campus & Community
SU community members react to Connecticut shooting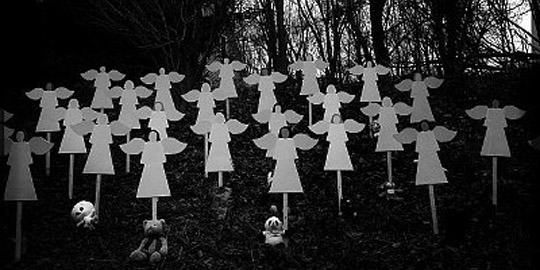 In the wake of the terrible events that took place in Newtown, Conn., on Friday, Dec. 14, SU Chancellor and President Nancy Cantor, in a statement said, "The SU family mourns with our nation and we keep those affected by today's tragic events in our thoughts."  In addition, she directed that the U.S. and SU flags in front of Hendricks' chapel fly at half-staff in memory of the innocent children and educators who were lost.
On Friday, Dec. 21, at 9:30 a.m., SU participated in a simultaneous bell ringing. Campus wide, the bells tolled 26 times for each of the victims. Additionally, Syracuse University websites syr.edu and news.syr.edu went dark for 5 minutes. It was part of a nationwide Internet moment of silence, in which people were asked to remember the young victims and their teachers.
We asked several members of the SU community to share their thoughts and perspective on this tragedy. Comments have been edited for length.
Tiffany Steinwert, dean, Hendricks Chapel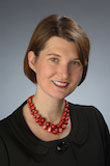 In the aftermath of the shooting at Sandy Hook Elementary School, the question "Why?" has resounded across our country. As we struggle to make sense of such tragedy and horror, we find ourselves searching for meaning. We want to find comfort in rational explanations, from divine will to human fallibility. Having a reason gives us the illusion of control and makes us feel less vulnerable to the chaos and dangers of the world.
Yet, I believe there are times when we must simply confess there is no ultimate explanation. And that is okay. Our task in the days to come is not to try to explain away an incomprehensible past, but rather to take comfort in our present and work together to create a better future. Jewish mystic poet and theologian Rabbi Abraham Isaac Kook once said the best response to senseless hatred is senseless love—a love that seeks healing and comfort for the brokenhearted; a love that can find forgiveness in the face of deep brokenness; an irrational, reckless love; a love that defies all logic and explanation.
[quote float="left"]Rabbi Abraham Isaac Kook once said the best response to senseless hatred is senseless love …"[/quote]
We see this same wisdom in all our great religious traditions. Buddhist teachings state, "Hatred can never put an end to hatred; love alone can." (Dhammapada, Section 1, verse 5). Islam reminds us that even in the midst of our deepest despair, there is comfort: "Verily, with every difficulty there is ease. Verily, with every difficulty there is ease." (The Qu'ran, 94:5-6) Pagan traditions remind us that when tragedy happens, it is the longest, darkest night of the soul. As a community, it is our duty to help each other walk through that darkness holding onto the memories of those lost, until the sun rises once again. And, in Christianity texts again and again we hear Jesus implore followers to "Love one another. As I have loved you, love one another." (John 13:34-35).
We the human family, of all faith traditions and none, find ourselves equally called this day to the task of loving one another more deeply in the midst of despair and tragedy, for it is only this spirit of love that will deliver us from the evils of the world. In times of tragedy and collective sorrow we are called more than ever, against all reason and logic, to come together in communities of compassion and love, to offer to one another comfort across our differences, that together, we might find healing.
Ellen deLara, associate professor, David B. Falk College of Sport and Human Dynamics


In general, when there has been a school shooting, we look for instances in which the shooter himself has been treated poorly. The U.S. Secret Service has concluded that over 75 percent of school shooters have been bullied or mistreated prior to their own acts of aggression.
Boys, and it is mostly boys who are school shooters, who feel overwhelmed, helpless to change things, and without a voice in their own lives, take matters into their own hands in the form of violence. Feeling that adults are not available or are unfair and that adults do not mete out justice when and where it is due, they feel vindicated in taking on this task themselves. In this case, we don't know why he aimed his anger and rage at the elementary school; sadly it may have been just a matter of convenience for him—the closest facility with vulnerable people.
Rage and its accompanying emotion, shame, are most often at the base of violent actions. We know from past school shootings that the perpetrators experienced some forms of torment, often for long periods of time, prior to their violent actions. Bullying leaves its mark in terms of subsequent problems such as anxiety, depression, rage, and hopelessness. Research demonstrates that children's reactions to unhappiness with their school environments can range from dropping out to suicidal or homicidal ideation. To prevent further instances like we have witnessed most recently at Sandy Hook, families, school communities, and the greater community need to pay close attention to the indicators that children offer us in their own unique, individual ways.
Hub Brown, associate dean, Newhouse School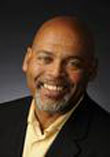 I think we in media need to come up with a different approach to tragedies like Newtown. The old model has been broken for some time. In the chaotic wake of a mass shooting, there will be first responders and potential witnesses everywhere. But the first responders will be busy trying to make sense of what has happened and it'll be hard to know who actually saw something or talked to someone who claimed to see something. And in this case, questioning distraught school children who might have had to step around the bodies of their classmates to escape probably strikes most people as vile.
But it's even more important to hold back now, because in the age of social media, your mistakes live forever. It doesn't take a particularly skilled user of social media to find which media organizations and journalists repeatedly get things wrong. When everyone's a media critic, and seemingly every other person is a blogger, it's accountability to viewers, listeners and readers that will set journalists apart as professionals. And accountability dictates that we need to try to be first when we can, but we have to be right every single time.
[quote float="right"]The barrage of media in this small little town is usually way over the top and adds to the stress in a situation where people are already hurting."[/quote]
Accountability also means that you're honest with your audience. You need to tell them what you know for sure, and what you don't know.
Another thing in the wake of Newtown that journalists should consider—pool coverage.  The barrage of media in this small little town is usually way over the top and adds to the stress in a situation where people are already hurting. And we do this for coverage that looks the same on every channel anyway. Pooling some of the videography and interviews would be a gesture of accountability and respect that would not adversely affect the coverage.
Douglas Biklen, dean, School of Education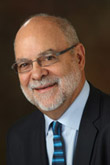 Some media accounts have suggested that the shooter may have been diagnosed with Asperger's or autism. It is important for all of us to know and remember that there is no evidence to associate autism with violence.
If it turns out that the shooter was once diagnosed with autism, no one should assume that somehow the disability caused the murderous actions. It would be devastating and heinous to brand hundreds of thousands of autistic Americans with the stigma that they are to be feared. Such attitudes about disability and violence were common in the early part of the 20th century but have long since been thoroughly debunked.
Rebecca Dayton, associate vice president of health and wellness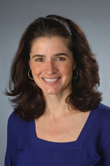 It's not unusual for us to feel down or blue or even depressed over the school shootings. I think a tragic event like this that's so publicized, constant, and most importantly, involves our children, can stir up a range of emotions, anything from being numb or filled with sorrow, to disillusionment with society, to relief that it didn't happen to 'my' child, to having this need to try and control as much as possible, to noticing or feeling nothing at all. It's important to note there isn't one proper way to feel, or to cope. All feelings should be honored. Be compassionate with yourself, and with others. We're all individuals, which means we all have life stories that are personal to each one of us and certainly color the effect of this tragedy.
Talking it through can be particularly helpful; it helps keep you connected to others in a meaningful way and helps you to sort through your own feelings. Going through hardships together can provide a sense of community, connection and comfort. It can also be helpful to do something that gives you a sense of impact. Going out of your way to help others even more, donating money to the families or a cause you believe in, even reminding yourself to be grateful for what you have. It's okay to allow yourself to enjoy the holiday season. After all, the season is about caring and giving and loving. And those are the best medicine for all of us.