Syracuse University's Dawn Long awarded for providing 'key' to the future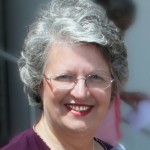 Dawn Long says she "was absolutely shocked."
That was her reaction after being told she was the winner of the the Golden Key International Honour Society's Regional Advisor of the Year award.  She's one of 11 people in North America to receive this honor.
Long says she was shocked because she had no idea she was even nominated (that was the work of Lenora Oeters, the associate director for Golden Key).  Shocked, because her gratification comes from seeing her students succeed.
It doesn't take long to realize how deeply Long cares for the students she advises, and the organization she represents.  She called the award a "tremendous honor," but says her honor comes from working with the young men and women who make up the top 15 percent academically at Syracuse University.
"These young leaders are exciting" says Long, who adds "it's all about the kids."
Golden Key is a global collegiate honor society established to recognize college students for academic excellence.  There are currently 2 million members worldwide.  Golden Key's three pillars include academics, leadership and service. While academics and leadership skills are certainly important and a hallmark of a Golden Key member, Long says one of the primary focal points of SU's Golden Key chapter is to help members connect with service-related activities.
But Long says it goes beyond that.
Golden Key, she says, also helps students identify scholarship opportunities and monetary awards.  Since 1977, Golden Key has awarded more than $10 million in scholarships and awards to its members.  Golden Key members also have access to leadership positions, study abroad programs and graduate school connections, along with job, internship and community service initiatives. "Our members are inspired and motivated not only to achieve exceptional academic accomplishments," says Golden Key Board of Directors Chairman Derek Swemmer, "but also to make a positive impact on our world through the society's commitment to service."
While she considers the award an honor, Long wants to use it as a springboard in drawing attention to the program.  She also hopes it helps boost the ranks of membership, as the local Golden Key chapter embarks on a membership drive.
Long calls herself  "a cheerleader" for the program, but when it comes to success—and her award for that matter—Long says it's all because of the students she advises.  Their civic engagement, she says, is what drives her. "It is their dedication and commitment to Golden Key that inspired me to get involved and work with them to achieve their goals.  They are an amazing group of young people and without them, there would be no award."
Along with serving as an advisor for The Golden Key International Honour Society, Long works as an office coordinator and graduate secretary at the L.C. Smith College of Engineering and Computer Science.