Arts & Culture
Rhodes, Heyman to present Setnor School of Music faculty recital Oct. 26
Violinist Harumi Rhodes and pianist Steven Heyman, both faculty members in the Rose, Jules R. and Stanford S. Setnor School of Music in the College of Visual and Performing Arts, will present a recital on Friday, Oct. 26, at 8 p.m. in the Rose and Jules R. Setnor Auditorium, Crouse College. The duo will perform works by Bach, Messiaen, Takemitsu and Ravel.
The recital is free and open to the public. Free and accessible parking is available in the Q1 lot. Additional parking is available in the Irving Garage. Campus parking availability is subject to change; call 315-443-2191 for current information.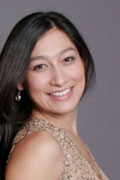 Acclaimed by the New York Times as a "deeply expressive violinist," Rhodes is gaining broad recognition as a multifaceted musician with a distinctive and sincere musical voice. Her generosity of spirit on stage is contagious, making her one of the most sought-after violinists and chamber musicians of her generation. She is a founding member of the Naumburg Award–winning ensemble Trio Cavatina and a member of the Boston Chamber Music Society. Recent solo engagements have included performances of Bernstein's Serenade, Beethoven's Violin Concerto, Mozart's Violin Concerto No. 3 and No. 5, Beethoven Romances and Vivaldi's Four Seasons with the Vermont Mozart Festival Orchestra and the New York Chamber Soloists Orchestra. Rhodes is also a member of the East Coast Chamber Orchestra, a conductor-less chamber orchestra made up of world-class chamber musicians and soloists.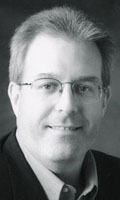 Heyman has appeared in solo recitals, chamber music concerts and as a concerto soloist throughout the United States, Canada and Europe. He has appeared in London, Paris, Prague, Munich, Vienna, Salzburg, Oslo, Montreal, Quebec, Los Angeles, Cincinnati, Milwaukee, Washington, Salt Lake City, Juneau, Philadelphia and New York, among other cities. In New York he has appeared at Lincoln Center, Columbia University, Carnegie Hall and as an invited artist for a Juilliard tribute to the late, legendary artist/teacher Adele Marcus. Very active in new music, he has been involved in dozens of premieres, including those in Mexico, Europe and Asia and has CD recordings on the Opus One, Leonarda, Renegade Classics, Innova and Squires labels. Recent CD releases include the SAMMY Award-winning "Serendipity," a double CD on Innova dedicated to new music commissioned by the Society for New Music, and "Echoes" (Centaur), featuring premiere recordings of works for viola and piano with Laura Klugherz.
For more information or Setnor Auditorium concert status updates, contact the Setnor School of Music at 315-443-2191.