Campus & Community
Preserving the legacies of 270 lives
A favorite Red Sox baseball cap. Cotton baby booties with a blue ribbon. Cheerful postcards from London.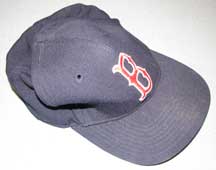 Everyday items have become extraordinary reminders of the lives lost on Dec. 21, 1988, in the terrorist bombing of Pan Am 103.
These items and scores of other mementos, clippings, photos, artifacts, books and government documents continue to be categorized and preserved with care by Syracuse University Archives.
The enormity of the project to create a lasting legacy of the 270 people, including 35 students studying abroad with Syracuse University, who died is magnified by the intensity of meaning for the many personal items in the collection. Cara Howe G'10, assistant archivist for the Pan Am 103/Lockerbie Air Disaster Archives, is currently processing the victims and families collections.
"These are the most difficult emotionally," Howe says. "It is often very trying to look through these materials to realize what was lost with each of these individuals and to know what families have gone through and what they continue to go through."
As part of Remembrance Week, the public can get a glimpse of these special materials during an exhibition of the Pan Am 103 Archives Friday, Oct. 26, from 9 a.m.-1:30 p.m. in the Spector Room, Room 608, E.S. Bird Library.
The first collection of items about the Pan Am 103 disaster in the University Archives began a day after the plane crash—Reference Archivist Mary O'Brien started a file of newspaper clippings. Two years later, the Pan Am Flight 103/Lockerbie Air Disaster Archives was established to create a central place for materials associated with the disaster, make them available for research and to personalize the lives of those who died.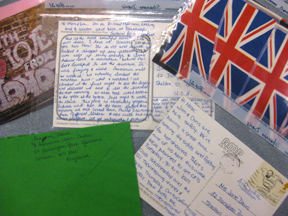 In 2003, Edward L. Galvin, director of archives and records management, met several families of victims who were not from SU at the 15th anniversary remembrance at Arlington Cemetery, where a memorial cairn was established in 1995. "They also wanted a place where they could donate materials for their lost loved ones," Galvin says.
By 2005, the University Archives put together a proposal to expand the collection to include all 270 victims. "We figured we had a deep emotional attachment to the families that you could not find in many other places," Galvin says. "By 2006, we started getting materials that weren't directly related to SU students."
Families have contributed journals, clippings, videotapes, death certificates and scrapbooks. There are also materials from others involved with Pan Am 103, including investigators, lawyers, lobbyists, authors and reporters.
Archives especially is interested in information and materials memorializing the victims; books, newspapers and magazine articles; Department of State records; information on The Hague trial of Libyan Abdelbaset Ali al-Megrahi, the only person convicted of the bombing; materials of the Victims of Pan Am Flight 103; and information on memorials in Lockerbie, Syracuse and Arlington National Cemetery.
The collection continues to grow.
When Galvin joined University Archives in 1995, there were 25 boxes. By 2009, the collection had grown to 185 boxes, many of which were unprocessed. Galvin then realized the collection would be best served with its own archivist and funding to sustain it.
A fundraising campaign for a $2 million endowment was started. To date, almost $900,000 has been collected or pledged. Howe was hired in 2011 for a temporary five-year post to process the materials and create an online database of materials, with the hope that more donations might be collected to continue the position.
The archives collection has also become an important resource for SU's Remembrance Scholars. Each of the 35 scholars—representing the 35 SU study abroad students—researches the person they represent and honors them in some way.
For Galvin, it's the personal items that are difficult to see in the collection. "We have a sweater that Alexander Lowenstein wore on the plane, took off and put in the overhead compartment—and it survived beautifully. There's also a baseball cap of Chris Jones' that has been referenced in a theatrical play," Galvin says.
In the materials related to Eva Ingeborg Morson, there is a pair of baby booties donated by Morson's daughter. "She thought when her son was born that her mother was not there to see her first grandchild—and that was the most meaningful thing to her," Galvin says.
Howe has recently cataloged materials related to Shannon Davis, a junior in Syracuse University's College for Human Development, and remembers Davis' postcards to family back home. "The things she was writing about to home were so full of life and about all these experiences she just had—and then to realize she never came home," Howe says.
Those interested in donating either funds or materials to the Pan Am 103/Lockerbie Disaster Archives at Syracuse University can visit archives.syr.edu/panam/giving.html.