Arts & Culture
Point of Contact Gallery presents show by Tom Sherman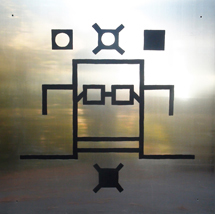 The Point of Contact Gallery presents "Meditation on Video (&) Language," a selection of new and previous works on video and drawings by artist Tom Sherman, curated by Pedro Cuperman. The exhibit runs through Nov. 30.
Reflecting on the work, Sherman states: "The representation may be almost like a constellation of moments of awareness. It's impossible to summarize what you think in a video, but it is possible to create a veil of a series of works that contribute to the aggregate consciousness of a society, like a transparent curtain of events, of subconsciousness."
Sherman is a professor of arts, design and transmedia at Syracuse University. He was a founding co-editor of Fuse magazine, Toronto (1980); founding director of Media Arts for the Canada Council for the Arts, Ottawa (1983-87), and co-founder of Nerve Theory, an international performance art/recording collaborative (1997). In 1980, he represented Canada at the Venice Biennale, and in 1986, was appointed international commissioner for that same Biennale, one of the world's major contemporary art exhibitions every two years in Venice, Italy. Among numerous distinctions, Sherman received the Bell Canada prize for excellence in video art in 2003, and Canada's Governor General's Award in Visual and Media Arts in 2010.