Campus & Community
Open Enrollment for 2013 SU benefits Oct. 29-Nov. 9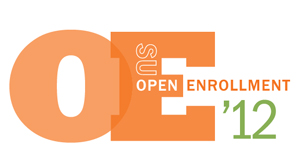 The annual period for Syracuse University employees to enroll for benefits or update their current choices—known as Open Enrollment—begins Monday, Oct. 29, and continues through Nov. 9. This is the one time each year when faculty and staff may make changes in their benefits elections unless they experience a change in family status–such as marriage, divorce, the birth or adoption of a child–or other "qualifying life event."
Those who do not wish to make any changes in the benefits they chose for 2012 need not reaffirm those choices for 2013; they automatically will carry over to the new year. However, this does not apply to Flexible Spending Accounts: FSA contributions must be specified each year. All employees are encouraged to take this opportunity to review their benefits, familiarize themselves with changes for 2013 and choose the best options for themselves and their families.
The big news this year is about Flexible Spending Accounts. The University's new partner for 2013, WageWorks, offers faster reimbursement and more convenient ways to file a claim, including via mobile apps using smart phones, tablets or other devices. Other improvements for 2013 include new coverage for dental implants, as well as an expansion of in-network eye care. Jan. 1, 2013, also marks the beginning of a new two-year commitment for SU's dental and vision plans.
Information about the Open Enrollment process, benefit options and how to enroll is available online at the Open Enrollment web site: openenrollment.syr.edu. There, you will find detailed newsletters for faculty and staff; graduate assistants and fellows; and part-time instructors eligible for the Modified Benefits Plan, as well as links to a contribution calculator and other tools and information to help you navigate Open Enrollment this year.
The final two Open Enrollment information sessions are scheduled for Monday, Oct. 29, at 11 a.m. in Room 101 of Newhouse 1, and at 2 p.m. in Shaw Dining Hall. Human Resources has scheduled an additional online webinar for noon on Thursday, Nov. 1. New this year, HR has posted a recorded webinar for employees to view or listen to at their convenience. For details on how to join the webinar scheduled for Nov. 1 or watch the recorded webinar, please visit: openenrollment.syr.edu.
The Open Enrollment process is conducted online through MySlice, at myslice.syr.edu. To access the site, employees need to enter their MySlice NetID and password (for log-in assistance, visit Information Technology and Services at its.syr.edu/netid, or call 443-2677).
Once employees complete the enrollment process in MySlice and click the "FINISH" button, a confirmation statement will be e-mailed to them (a hard copy statement can be requested from Human Resources). Individuals may continue to make changes to benefits selections through Nov. 9, and will receive a confirmation every time the "FINISH" button is clicked. The last confirmation statement received via e-mail represents the final selections, regardless of confirmation statements previously received.
Employees with questions should contact the HR Service Center at 443-4042 or hrservic@syr.edu.