Campus & Community
Oct. 16 presentation at Hendricks Chapel will focus on global human trafficking
Hendricks Chapel will host a presentation on "The Fight Against Modern Day Slavery" on Tuesday, Oct. 16, at 7 p.m. in Hendricks Chapel.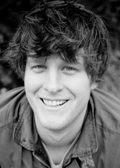 Greg Darley, director of college mobilization for International Justice Mission (IJM), will talk about global human trafficking, the work of IJM, and how students can be involved in bringing an end to human slavery.
All students and faculty are invited to attend this public lecture.
IJM is a human rights agency that rescues victims of slavery, sexual exploitation and other forms of violent oppression. IJM lawyers, investigators and aftercare professionals work with local officials to secure immediate victim rescue and aftercare, to prosecute perpetrators and to ensure that public justice systems effectively protect the poor.
In his role at IJM, Darley works to equip college students to grow in their understanding and passion to seek justice and rescue the oppressed in their own communities and around the world. He speaks at universities and conferences throughout the U.S., helps students start IJM chapters and justice movements on their campuses, develops new resources and partnerships for IJM and leads leadership development for students and leaders seeking to do the work of justice.
For more information, contact Hendricks Chapel at 443-2901 or Hendricks.syr.edu.