Media, Law & Policy
Noted author and intellectual Michael Sandel to spark reflection on 'Markets, Morals and Civic Life" in Tanner Lecture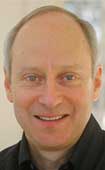 Michael Sandel, the nation's leading public intellectual on issues of social justice and fairness, will take a thought-provoking look at some of the most hotly debated ethical and social dilemmas of our time at the Campbell Institute of Public Affairs' Second Annual Tanner Lecture on Ethics, Citizenship and Public Responsibility on Wednesday, Oct. 24, in Syracuse University's Maxwell School of Citizenship and Public Affairs.
Sandel will speak on "Markets, Morals and Civic Life" at 6 p.m. in Maxwell Auditorium. A reception will immediately follow the program.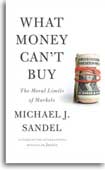 Sandel is the Anne T. and Robert M. Bass Professor of Government at Harvard University, where he has taught political philosophy to thousands of students for more than 30 years. He is known for drawing in audiences by challenging them to examine big philosophical and ethical questions through the lens of real-life political and social issues our society grapples with every day – from job creation and health care to the meaning of the common good.
"This presidential election cycle has prompted a reconsideration of the role of markets-and of government-in our society, across a number of arenas," says Campbell Institute Director Grant Reeher. "It's a perfect time for us to be hosting Michael Sandel through the Tanner Lecture Series. He's a leading thinker and writer on these questions, and his provocative, interactive speaking style is a great match for the aims of the series. We're very excited about his visit."
Sandel's writings have been published in The Atlantic Monthly and The New York Times, among other periodicals; and he has appeared on the BBC, PBS, "Morning Joe," "The Colbert Report" and "Good Morning America."
His latest bestseller, "What Money Can't Buy: The Moral Limits of Markets," explores the moral dilemmas facing a capitalistic society, and questions the growing role of money and market values in people's lives. Among his other works is the highly acclaimed "Justice: What's the Right Thing to Do?"
The Tanner Lecture Series on Ethics, Citizenship, and Public Responsibility provides a public forum for exploring questions about ethical citizenship in provocative and challenging ways. The series has been generously endowed by alumnus W. Lynn Tanner '75 PhD, founder, CEO, and chairman of TEC Canada, a leadership development organization dedicated to accelerating the growth and development of outstanding 21st-century leaders.