Arts & Culture
La Casita Cultural Center will present an episode of PBS series 'Black in Latin America'
La Casita Cultural Center will present an episode of the acclaimed PBS series "Black in Latin America", from 5:30-7 p.m. Friday, Oct. 26, at the center, 109 Otisco St., Syracuse.  The screening of the episode "Haiti and the Dominican Republic: An Island Divided" is free and open to the public.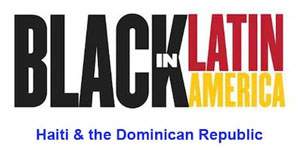 The screening will be followed by a conversation with Silvio Torres-Saillant, professor of English in The College of Arts and Sciences. Torres-Saillant was a consultant and featured participant in the Haiti and Dominican Republic episode.
First broadcast in April 2011, the four-part "Black in Latin America" series examines the influence of African descent on Latin America. The series is narrated and produced by renowned Harvard scholar Henry Louis Gates Jr., writer and presenter of the acclaimed PBS series "African American Lives 1" (2006), "Oprah's Roots" (2007), "African American Lives 2" (2008), "Looking for Lincoln" (2009) and "Faces of America" (2010).
"Black in Latin America" is the third of a trilogy that Gates began in 1999 with the PBS broadcast of "Wonders of the African World," followed in 2004 by "America Beyond the Color Line." The "Black in Latin America" Haiti and Dominican Republic episode explores how race in the Dominican Republic has been socially constructed in a society whose people reflect centuries of intermarriage, and how the country's troubled history with Haiti informs notions about racial classification. In Haiti, Gates tells the story of the birth of the first-ever black republic, and finds out how the slaves' hard fight for liberation over Napoleon Bonaparte's French Empire became a double-edged sword.
A renowned and prolific scholar in Caribbean Studies and Latino Studies, Torres-Saillant headed the college's Latino-Latin American Studies Program until 2009 and held the post of William P. Tolley Distinguished Teaching Professor in the Humanities from 2009-2011. He was the Wilbur Marvin Visiting Scholar at Harvard University's David Rockefeller Center for Latin American Studies in 2005-06 and is the founding director of the CUNY Dominican Studies Institute at the City College of New York.
A senior editor for "The Oxford Encyclopedia of Latinos and Latinas in the United States" and associate editor of "Latino Studies," Torres-Saillant formerly sat on the board of directors of the New York Council for the Humanities and edited the "New World Studies Series" at the University of Virginia Press. He continues to serve on the University of Houston's Recovering the U.S. Hispanic Literary Heritage Project. Torres-Saillant holds a B.A. from Brooklyn College and an M.A. and Ph.D. in comparative literature from New York University.