SU one of six finalists in 'Today Show' college spirit competition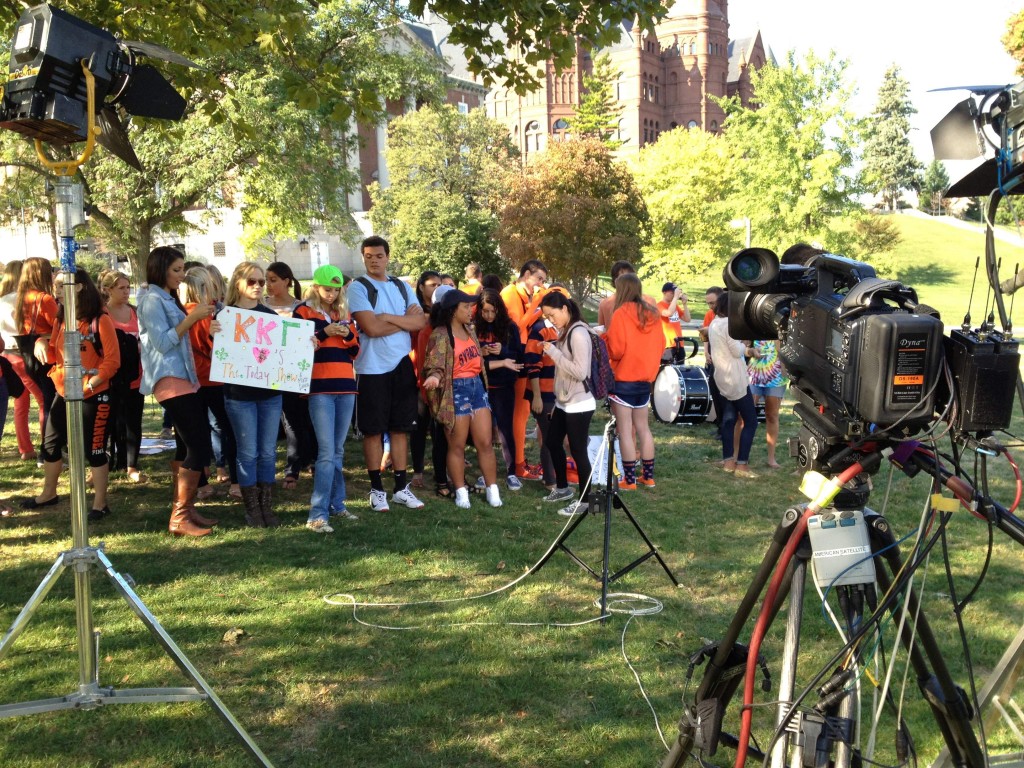 SU is one of six finalists in the "Today Show" college challenge. The contest, a celebration of campus spirit, was open to colleges and universities across the country and earlier this morning, crews and "Today Show" correspondent Sara Haines visited campus to announce the finalists. On a patch of grass in front of Tolley Hall, with Crouse College framed in the background, students, cheerleaders, the marching band and Otto showed America what Orange Nation is all about.
The other campuses in the finals include: Ohio State, Brandeis University, Creighton University, University of Tennessee and University of South Florida. The winner of the competition receives a visit from the "Today Show" for a live broadcast in early October.
To vote for SU, click here. Watch the video from campus here.