Campus & Community
SU teams with LinkedIn to help students, alumni build career connections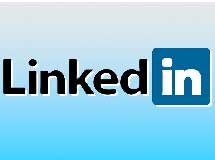 Syracuse University and the world's largest professional network on the Internet are now further linked to the benefit of SU students and alumni all over the world. SU has joined a select group of higher education institutions that are partnering with LinkedIn through its College Pilot Program, which aims to build greater connections among alumni, career services teams and students to better serve career management needs, while also strengthening online alumni networks.
What the College Pilot Program means for SU students and alumni—both on campus and globally—is more meaningful professional connections and interaction. SU will be able to reach out to alumni with LinkedIn accounts and drive participation in LinkedIn's official Syracuse University Alumni Network—now more than 25,000 members strong— building an even more robust global community for alumni and students to tap into for professional success.
According to Kate Brodock, executive director of digital & social media at SU, the College Pilot Program will provide the SU student and alumni community on LinkedIn a more extensive, connected way to engage with each other within a global network as they build their professional identities and find their career paths. "With this opportunity, we hope to provide our students and alumni with a higher level of success in achieving their career goals," says Brodock.
The SU-LinkedIn partnership also provides exclusive access to LinkedIn features and products that offer optimal career exploration and networking guidance, including new job and internship tools and listings. The College Pilot Program enables SU units—Alumni Relations, Career Services, schools and colleges, and others—to provide students and alumni with the ability to identify industries, geographies and specific employers with strong alumni representations, helping students and alumni to target potential opportunities in their job search process.
The College Pilot Program also focuses on integration and information sharing between LinkedIn and the University, making it easier to build greater connections through targeted communications among students, new graduates and established alumni. This collaborative effort aims to create an even stronger online alumni network for the Syracuse University Alumni Network by identifying more profiles and creating more personalized networking conversations between current students and alumni.
"Networking is a critical part of career development, whether you are a recent graduate or seasoned professional. Syracuse University has a fantastic network and all alumni should take full advantage the connections their degree affords them," says Tracy Barash, SU Alumni Board member and vice president of brand development for Turner Broadcasting's Cartoon Network.
"LinkedIn is such a natural career development resource and makes it so much easier for us to help our students and alumni pursue their career goals," says Mike Cahill, director of SU Career Services. "Networking is such a vital process in every aspect of career planning, and LinkedIn has taken networking to a whole new level.  It is a great vehicle for career exploration, conducting company research and making the connections that lead to internships and full-time jobs."
LinkedIn has been working closely with select higher education institutions through the pilot program to better understand the needs of students and alumni as they start and continue to build their professional identities.  Students are the fastest growing demographic on LinkedIn, which includes in total more than 175 million members. There are currently 20 million students and recent graduates from around the world on LinkedIn.
"LinkedIn is focused on helping professionals—and aspiring professionals —find fulfilling careers, connect and engage with people who can help them advance their career and build their professional reputation," says Christina Allen, director of product management at LinkedIn. "Teaming up with Syracuse University is a great way for us to explore the needs of students and alumni, and help them ultimately achieve long-term success and professional growth."
Those participating in the program, in addition to SU, include Michigan State University, University of California San Diego, University of Rochester, University of Michigan, Hult International Business School and the Wharton School of the University of Pennsylvania.
For more information on SU's participation in the LinkedIn College Pilot Program, contact Brodock at 443-4189, or justkate@syr.edu.