Arts & Culture
Latino Heritage Month kicks off September 15
Syracuse University's Office of Multicultural Affairs (OMA), within the Division of Student Affairs, hosts Latino Heritage Month from Sept. 15-Oct. 15. From lectures, to performances, luncheons, semi-formals and art exhibitions, Latino Heritage Month provides the campus and local community with a wonderful opportunity to reflect on, learn more about and experience the deeply rich traditions of Latino culture.
Latino Heritage Month celebrates the cultures and traditions of U.S. residents who trace their roots to Spain, Mexico and the Spanish-speaking nations of Central America, South America and the Caribbean. It begins on Sept. 15 because it is the anniversary of independence for five Latin American countries: Costa Rica, El Salvador, Guatemala, Honduras and Nicaragua. In addition, Mexico and Chile celebrate their independence days on Sept. 16 and Sept. 18, respectively.
This year's committee worked with the intention to create events that were interactive with a social component, but also educational, so participants would benefit on multiple levels.
"One of the beautiful things about heritage-month celebrations at SU is that they give us a chance to share the very best of what each of our cultures—our backgrounds—brings to our educational community," says Valerie Martinez, coordinator of mentoring programs in the OMA and chair of the Latino Heritage Month committee. "We are very excited for this year's events and are looking forward to bringing SU 'la cultura Latina'."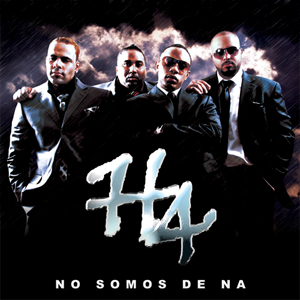 One of the most highly anticipated events of the month, Fiesta Latina, will take place Saturday, Sept. 29, at 7 p.m. in the Hildegarde and J. Myer Schine Student Center's Goldstein Auditorium. Doors open at 6:30 p.m. This year, Fiesta Latina will feature three musical acts. Rising artists Yari Nuvo and Carmelina Vargas will open for Grupo H4, the Latino band from Bronx. Grupo H4's musical talents range from bachata to R&B, hip-hop and salsa. Tickets for the event are available at the Schine Box Office for $5 for students and $10 for general admission. Alumni tickets are available at the Schine Box Office as well.
"With an increase in Latino and Hispanic populations within Central New York, I am very happy to see that a greater percentage of our programs for Latino Heritage Month will be taking place in the community," says James K. Duah-Agyeman, OMA director. "As we work toward a more inclusive campus climate, it is important that we foster relationships with those closest to us—the local community."
Latino Heritage Month is one of four celebratory months coordinated by OMA. Upcoming heritage months include Native Heritage Month (November), Black History Month (February 2013) and Asian and Pacific American Heritage Month (April 2013).
Campus and community members are encouraged to participate in the planned events of the month. A calendar of events is available at OMA, 105 Schine Student Center. Join the conversation on Facebook at www.facebook.com/multicultural.syr.edu. For more information, contact Valerie Martinez at 443-9676 or vjmart01@syr.edu.