Media, Law & Policy
INSCT welcomes national security leaders for Sept. 14-15 conference
For the first time, Syracuse University will welcome the American Bar Association's (ABA) Standing Committee on Law and National Security, which conducts studies, sponsors programs and conferences and coordinates working groups on law and national security-related issues. The two-day seminar, "Educating the Next Generation of Decision Makers: The Intersection of National Security and International Affairs," welcomes academics, practitioners and policy makers to SU College of Law and the Maxwell School of Citizenship and Public Affairs to discuss teaching national security law and international affairs and training future practitioners in the field.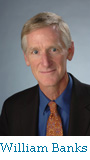 "The objective of the conference is to explore ways to enrich the education in our related but disparate disciplines by exposing one side and its methods and ways of approaching problems to the other," says William C. Banks, Board of Advisors Distinguished Professor and director of the Institute for National Security and Counterterrorism (INSCT) at Syracuse University. INSCT is a multidisciplinary, university-based center for the study of national international security and terrorism.
The agenda includes a welcome from College of Law Dean Hannah R. Arterian and a keynote address from Harold Hongju Koh, legal adviser to the U.S. Department of State and an expert on public and private international law, national security law and human rights. Koh also previously served as the dean of Yale Law School. There will also be a luncheon keynote by James Steinberg, dean of the Maxwell School of Citizenship and Public Affairs.
The Standing Committee is part of the ABA's Division for Public Services, an ABA department dedicated to applying the knowledge and experience of the legal profession to promotion of the public good.
Save