Business & Economy
Whitman School names Miller Distinguished Entrepreneurship Scholar
Danny Miller, research professor at HEC Montréal and chair professor of strategy and family business at University of Alberta, has been named the 2012 Falcone Distinguished Entrepreneurship Scholar by the Department of Entrepreneurship & Emerging Enterprises at the Martin J. Whitman School of Management. Miller will share his knowledge in a lecture titled "A Career Based on Configurations" Oct. 1 at 3 p.m. at the Whitman School, Room 525.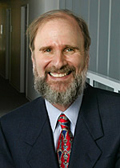 Miller's current research examines the strategies, organization designs and governance structures of family firms and other types of businesses. Author of more than 150 articles and seven books, his work has focused on the study of organizational configurations and taxonomies, quantum strategic and structural change, competitive dynamics and asymmetries, entrepreneurial orientation and psychodynamic models of strategic leadership. Miller holds a Ph.D from McGill University.
He is an ISI Highly Cited Scholar and has won best paper awards from the Academy of Management Journal and Strategic Organization. Miller is also a past recipient of the Strategic Management Journal's Dan and Mary Lou Schendel Best Paper Award. He is currently associate editor of Academy of Management Annals, serves on the editorial boards of Strategic Management Journal and Family Business Review, and over the years has served on the editorial boards of ASQ, Academy of Management Journal, Organization Science and Journal of Management. He is a fellow of the Academy of Management.