Campus & Community
Opening Reception for 'Karl Schrag: Memories and Premonitions'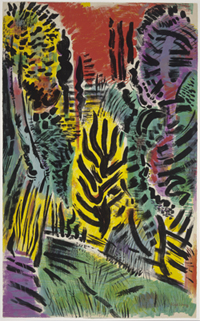 The Syracuse University Art Galleries is celebrating the career and life of Karl Schrag, American painter and
printmaker who would have been 100 years old this year. "Karl Schrag: Memories and Premonitions" is the first major examination of the artist's work since his death in 1995. The exhibition includes 70 original works of art by the influential artist, including paintings, prints and drawings.
The SUArt Galleries will host a free opening night reception from 5-7 p.m. on Thursday, Aug. 30. Patrons are welcome to view the exhibition until the gallery closes at 8 p.m. The reception is open to the public.
Website: suart.syr.edu
Contact Person: Emily Dittman, SUArt Galleries, 443-4097, ekdittma@syr.edu