Arts & Culture
Human Rights Film Festival celebrates 10th anniversary Sept. 20-22
The Syracuse University Human Rights Film Festival (SUHRFF) celebrates its 10th anniversary from Thursday, Sept. 20, through Saturday, Sept. 22, with an outstanding lineup of award-winning films addressing social justice issues around the globe. The festival is part of Syracuse Symposium 2012: Memory-Media-Archive, and is presented by the SU Humanities Center and the S.I. Newhouse School of Public Communications. The Alexia Foundation for World Peace, established in memory of Newhouse student and Pan Am Flight 103 victim Alexia Tsairis, is collaborating this year as a festival presenter.
This year's festival is dedicated to the memory of Fulbright Scholar Bassel Al Shahade. A student in the College of Visual and Performing Arts' Department of Transmedia, he was tragically killed in May in Homs, Syria, while working as a citizen journalist. A native of Damascus, Al Shahade combined a keen filmmaking talent with an enormous commitment to making media that matters, particularly in his homeland. He truly embodied the ethos of this festival.
All of the films in the festival will be shown in the Life Sciences Complex Auditorium of Syracuse University and are free and open to the public. Public parking will be available for $5 on Thursday, Sept. 20 at Booth Garage (located on Comstock Avenue); and for free on Friday evening, Sept. 21, and all day Saturday, Sept. 22 in the Q4 parking lot (located off College Place). For more information, visit the web at suhrff.syr.edu, Facebook at www.facebook.com/pages/SU-Human-Rights-Film-Festival/365847710152791 or Twitter at @suhrff.
"Thanks to the multimedia digital revolution of the past decade, more and more stories of inhumanity and injustice are brought to light. SUHRFF has thrived as an annual event at Syracuse University because of the institutional and personal commitment to social justice alive on campus, and we are extremely grateful for that," says Tula Goenka, associate professor of television-radio-film in the Newhouse School and co-director of the festival. "This year, we're absolutely delighted to build our relationship with the Alexia Foundation in this way. The great generosity of the foundation permits us to substantially enhance our festival programming."
"Through partnering, the Alexia Foundation has been eager to extend its mission to effect change and raise awareness. It gives us great pleasure to underwrite and be a part of the fine work done by Tula Goenka and Roger Hallas and the Syracuse Human Rights Film Festival," says Aphrodite Tsairis, founder and executive director of the Alexia Foundation for World Peace. "'Undesired,' by Walter Astrada, our 2010 Alexia Winner, is our signature multimedia film on violence against women in India." To see more on the foundation's commitment to eradicating the exploitation of women worldwide, go to www.alexiafoundation.org.
Roger Hallas, associate professor of English in The College of Arts and Sciences and co-director of the festival, says "The relentless conflict and humanitarian crisis in Syria continue to remind us of the need for activists and citizen journalists to use their cameras to bear witness to the violation of fundamental human rights, especially when professional media are excluded from zones of conflict. SU's campus became painfully more aware of this in May when we heard news of the tragic killing in Homs of Bassel Al Shahade."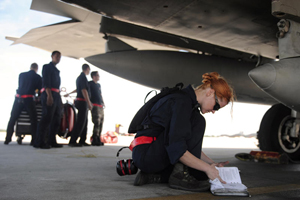 The festival opens on Thursday, Sept. 20, at 7 p.m. with a screening of "The Invisible War" (Kirby Dick, 2011), a groundbreaking documentary investigation into one of America's most shameful and best-kept secrets: the epidemic of rape within the U.S. military. An estimated 30 percent of servicewomen and at least 1 percent of servicemen are sexually assaulted during their enlistment at the hands of fellow soldiers. Focusing on the compelling stories of survivors, this powerful film reveals the systemic cover up of the crimes against them and follows their struggles to rebuild their lives and fight for justice within a Kafkaesque military legal system. This powerful film won the Audience Award for Best Documentary at this year's Sundance Film Festival. The screening will be followed by a panel discussion with Rebekah Havrilla of the Service Women's Action Network.
On Friday evening, the festival presents "The Mexican Suitcase," Trisha Ziff's remarkable and timely exploration of the nature of political commitment and the enduring power of national trauma. The film examines the recent rediscovery in Mexico City of 4,500 unique negatives from the Spanish Civil War by legendary photojournalists David "Chim" Seymour, Gerda Taro and Robert Capa. Once thought lost to oblivion, this treasure trove of astonishing images not only provides fresh perspectives on the war that redefined the role of the media in wartime, it also permits Ziff to examine the present-day legacies of the war in Spain and of Republican exile in Mexico. Ziff will be present to introduce and discuss the film.
Major co-sponsors of the festival are the Syracuse University Library; the Department of History; the Department of Languages, Literatures and Linguistics; the South Asia Center at the Daniel Patrick Moynihan Institute for Global Affairs; SASSE: Students Advocating Sexual Safety and Empowerment; and the New York State Council on the Arts.
The festival schedule includes:
Thursday, Sept. 20, 7 p.m.
ALEXIA OPENING NIGHT
"The Invisible War"
Kirby Dick
(95 minutes, USA, 2011)
Friday, Sept. 21, 7 p.m.
"The Mexican Suitcase"
Trisha Ziff
(86 minutes, Mexico, 2011)
This screening is co-sponsored by the Lino Novas Calvo Speaker Fund; the Latino-Latin American Studies Program; the New York State Council on the Arts' Electronic Media and Film Presentation Funds grant program (administered by the ARTS Council of the Southern Finger Lakes).
Saturday, Sept. 22, 1 p.m.
"Somewhere Between"
Linda Goldstein Knowlton
(94 minutes, USA, 2011)
An intimate look at the lives of four of the thousands of girls who ended up at Chinese orphanages due to China's One Child Policy and were subsequently adopted by non-Chinese families in the U.S. A Skype question-and-answer session with director Linda Goldstein Knowlton will follow the screening.
Saturday, Sept. 22, 4 p.m.
"Call Me Kuchu"
Malika Zouhali-Worrall and Katherine Fairfax Wright
(87 minutes, USA, 2012)
The film chronicles the work of David Kato, Uganda's first openly gay man, and fellow activists to defeat new legislation that threatens to make homosexuality punishable by death. A Skype question-and-answer session with co-directors Malika Zouhali-Worrall and Katherine Fairfax Wright will follow.
This screening is co-sponsored by the departments of political science and African American studies, the LGBT Studies Program and the LGBT Resource Center.
Saturday, Sept. 22, 7 p.m.
"Undesired"
Walter Astrada
(13 minutes, USA, 2010)
A photographic exploration of the cultural traditions and societal pressures underlying the pervasive discrimination and violence against women in India.
"Valley of Saints"
Musa Syeed
(82 minutes, India/USA, 2012)
Filmed during a military curfew in Kashmir, Syeed's poignant debut feature follows Gulzar, a young boatman on Dal Lake, who discovers it is not only the conflict that threatens his homeland. Syeed will be present to introduce and discuss the film.