Campus & Community
Free stress-reduction class for students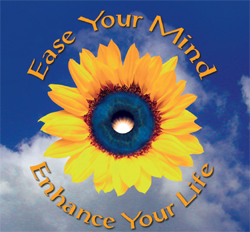 The Syracuse University Counseling Center, within the Division of Student Affairs, is offering a free course in Mindfulness Based Stress Reduction (MBSR) to SU and SUNY-ESF students. The eight-week course meets Wednesday evenings from 6:30-8:30 p.m., beginning Sept. 19, 2012. The program also includes a retreat class that will take place Saturday, Nov. 3, from 12-4 p.m.
"I loved the whole course, especially how the instructor mixed practice with philosophy," says John Wolfe, a doctoral student in mass communications. "He helped us to see how everything—all our behaviors, thoughts, actions, words, etc.—is connected and interrelated. As an empirical social scientist, I found this idea fascinating; as a person, it changed the way I think about the world and my place in it."
Further information and registration for the program will be offered at the mandatory orientation/screening sessions. Participants can meet the instructor and register for the class at one of the following two sessions:
Wednesday, Sept. 5, from 6-7 p.m. at the SU Counseling Center, 200 Walnut Place, or
Wednesday, Sept. 12, from 6-7 p.m. at the SU Counseling Center, 200 Walnut Place.
To sign up for an orientation session or for further information, contact the Counseling Center at 443-4715 or mbsr@syr.edu. Class size is limited.