VPA's Doug DuBois awarded 2012 Guggenheim Fellowship in photography
Doug DuBois, an associate professor and program coordinator of art photography in Syracuse University's College of Visual and Performing Arts (VPA), has been awarded a 2012 fellowship in photography from the John Simon Guggenheim Memorial Foundation.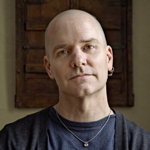 The foundation awarded fellowships to a diverse group of 181 scholars, artists and scientists in its 88th annual competition for the United States and Canada. Appointed on the basis of prior achievement and exceptional promise, the successful candidates were chosen from a group of almost 3,000 applicants.
DuBois' photographs are in the collections of the Museum of Modern Art in New York; the San Francisco Museum of Modern Art; the J. Paul Getty Museum in Los Angeles; the Los Angeles County Museum of Art; the Museum of Fine Arts in Houston; the Library of Congress in Washington, D.C.; and the Victoria and Albert Museum in London. He has received fellowships from the MacDowell Colony, Yaddo, the National Endowment for the Arts, SITE Santa Fe, Light Work and the John Gutmann Foundation.
DuBois has exhibited at the J. Paul Getty Museum; the Museum of Modern Art; Higher Pictures in New York; SITE Santa Fe; New Langton Arts in San Francisco; PARCO Gallery in Tokyo; and at Voies Off in Arles, France. His photographs have been published by Aperture ("All the Days and Nights," 2009); the J. Paul Getty Museum ("Where We Live: Photographs of America from the Berman Collection," 2007); and the Museum of Modern Art ("The Pleasures and Terrors of Domestic Comfort," 1991); as well as by Double Take, the Picture Project, the Friends of Photography and in such magazines as the New York Times, Time, Details, Black Book, the Telegraph (London), Monopol (Berlin) and Outlook (Beijing).
"My last day at seventeen," DuBois' most recent work, is about coming of age in Ireland during the current economic downturn. Learn more about DuBois and view his portfolio at dougdubois.com or visit the fellowship website.