Second annual Ceramic Arts Lectureship Series to feature Bobby Silverman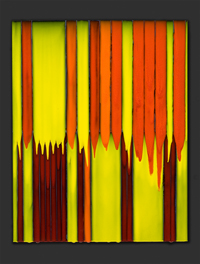 The Everson Museum of Art and the ceramics program in Syracuse University's College of Visual and Performing Arts announce their second annual Ceramic Arts Lecture. Ceramist Bobby Silverman will speak on Thursday, April 19, at 7:30 p.m. in the Everson Museum of Art's Hosmer Auditorium, 401 Harrison St., Syracuse. The event is free and open to the public. A reception will follow in the Rosamond Gifford Sculpture Court.
Silverman's work has been exhibited internationally and is in many collections, including the Museum of Contemporary Art and Design, the European Ceramic Work Center, the Mint Museum and the Renwick Gallery/Smithsonian American Art Museum. He has received fellowships from the National Endowment for the Arts, the New York State Council for the Arts and the Louisiana State Council for the Arts. He has taught and lectured in China, the United States, Europe and theMiddle East.
 The Ceramic Arts Lecture is a co-presentation of VPA's ceramics program, the Everson Museum of Art and the Chronicles of American Ceramics Foundation. For more information, call 315-474-6064 or visit http://www.everson.org.